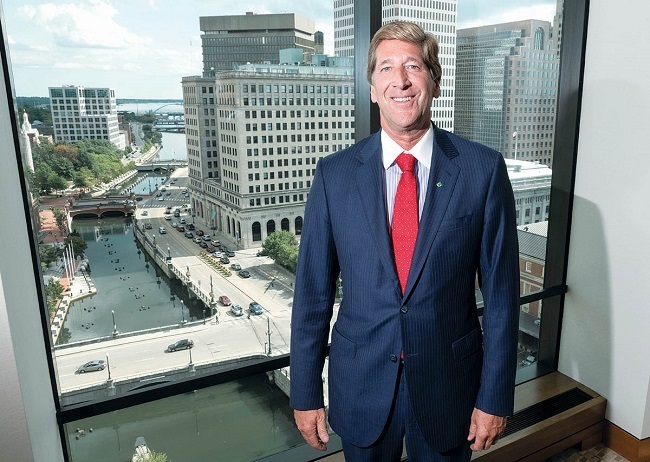 PROVIDENCE – CEOs from the world's most prominent companies, including at least two from Rhode Island, will attend the 39th annual Bernstein Strategic Decisions Conference May 31-June 2 in New York. Their speeches will be broadcast live.
The Strategic Decisions Conference is unique among investor conferences because it combines "powerful industry research from Bernstein's independent equity analysts" with insights from CEOs of the largest and most important international companies.
Citizens Financial Group Inc. announced last week that President and CEO Bruce Van Saun will attend the conference on June 2 at 11:00 a.m. Van Saun's comments will be streamed live on the bank's investor relations page at https://investor.citizensbank.com under Events and Presentations.
CVS Health Corp. Sean Guertin, Executive Vice President and Chief Financial Officer, will participate in a discussion with investors during the Bernstein conference call on May 31 at 9:00 AM. A live audio broadcast of Guertin's remarks will be available on CVS Health's Investor Relations page at https://investors. .cvshealth.com, where it will be archived for one year.
Sam Wood is a PBN staff writer. Contact him at Wood@PBN.com.

Want to share this story? Click here to purchase a link that allows anyone to read it on any device, whether they're a subscriber or not.