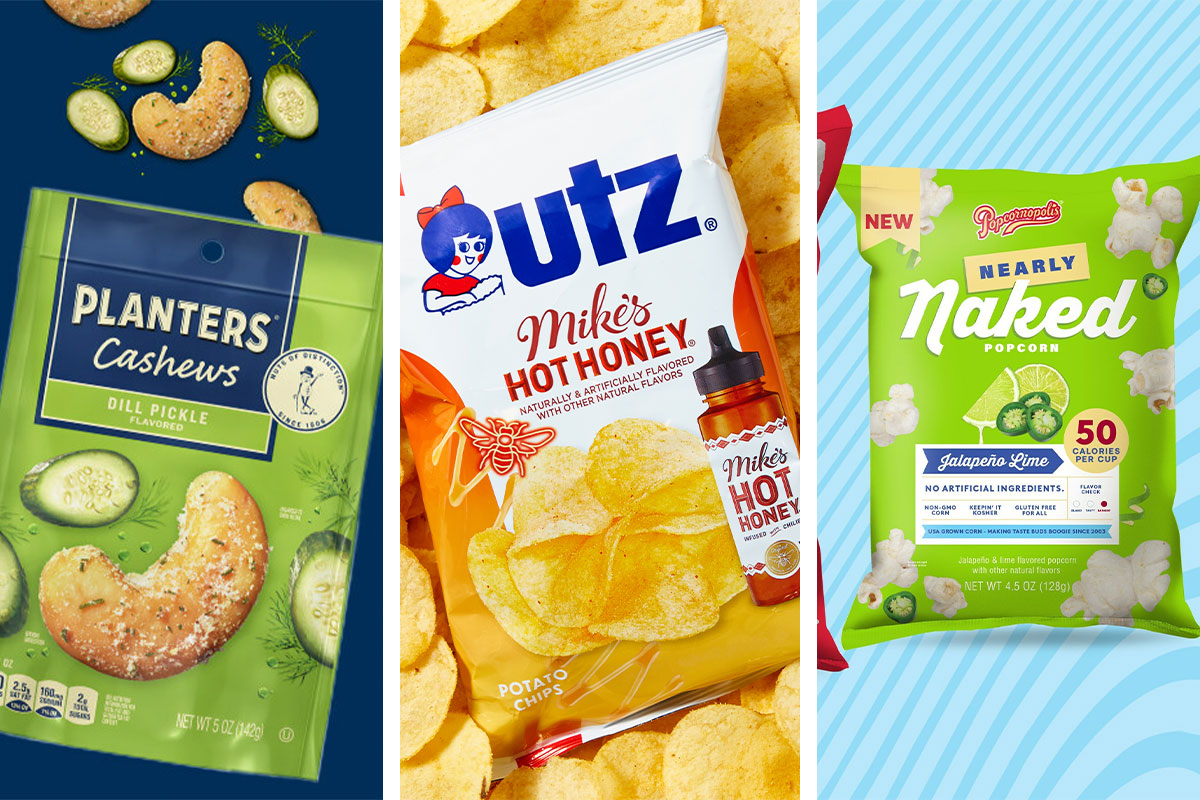 KANSAS CITY – Light and salty snacks are hitting shelves just in time for summer.
Utz Brands Inc. Mike's has teamed up with Hot Honey to introduce a new limited edition potato chip. According to the company, the chips have a "sweet, salty crunch that finishes with warmth."
"We couldn't think of a better brand to help us create our first potato chip," said Mike Kurtz, founder of Mike's Honey. "Not only is the chip the perfect pairing of Utz's classic, salty crunch and our signature sweet with warmth, it's the perfect pairing of two brands with a rich New York history, now available nationwide by popular demand. We are excited about this partnership."
Ready-to-eat popcorn brand Popcornopolis is expanding its portfolio with its new "Nearly Naked" collection. In updated packaging, the line features three flavors: Perfectly Salted, White Cheddar and Jalapeno Lime.
"We're excited to expand our Nearly Naked line, bringing unforgettable popcorn flavor combinations to the popcorn space and continuing our mission to bring joy to consumers with every bite," said Daniela Simpson, Chief Marketing Officer of Popcornopolis. "As we strive to meet the needs of modern consumers, we are excited to introduce a new look while creating delicious flavors and using the same high-quality ingredients that our consumers have come to love."
Hormel Foods Corp.'s Planters brand has launched three new versions of its classic nuts. Additions include cinnamon brown sugar cashews, dill pickles and rosemary and sea salt cashews.
"We couldn't be more excited to bring these coveted options to life," said Zeeshan Tarique, Senior Brand Manager, Planters. "Consumers are looking for bold flavor options to complement the snacks they already love, and Planters is here to answer that call. Get ready to satisfy your cashew cravings like never before."
Click to view new products.