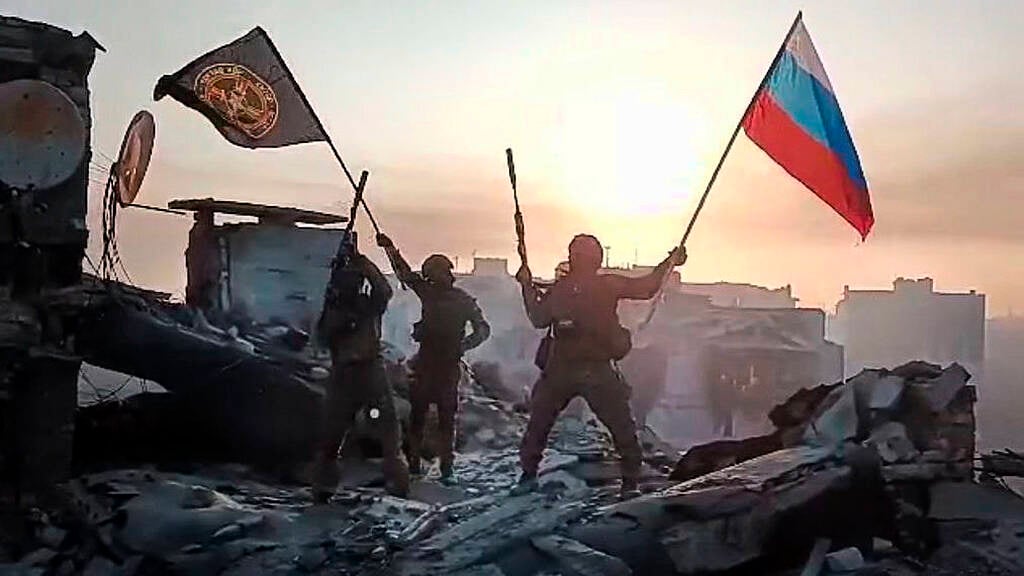 The Ministry of Defense of Russia announced that the forces of Wagner's private army, with the support of Russian troops, captured the Ukrainian city of Bakhmut.
The ministry's statement on the Telegram channel came about eight hours after a similar statement by Wagner's head Yevgeny Prigozhin.
At that time, the authorities of Ukraine said that the struggle for Bakhmut continued.
The eight-month battle for the eastern Ukrainian city is the longest and perhaps the bloodiest of Ukraine's conflict.
Using the city's Soviet-era name, the Russian Ministry said: "In the tactical direction of Artyomovsk, the attackers of the private military company "Wagner" with the support of artillery and the aviation of the southern combat group completed the liberation of the city of Artyomovsk. »
There was no immediate comment from Ukrainian officials on the latest allegations.
In a video posted earlier on Telegram, Wagner chief Yevgeny Prigozhin said the city was under full Russian control around noon Saturday.
A half-dozen warriors stood by his side, against a backdrop of destroyed buildings and explosions in the distance.
After the video surfaced, Serhii Cherevaty, a spokesman for Ukraine's Eastern Command, told The Associated Press that Mr. Prigozhin's claim was "not true. Our units are fighting in Bakhmut."
In a statement published on Facebook, the General Staff of Ukraine noted that "heavy battles for the city of Bakhmut do not stop".
Mykhailo Podoliak, adviser to Ukrainian President Volodymyr Zelensky, said that "this is not the first time that Prigozhin says that we have seized everything and are dominating."
He suggested the Wagner chief's statement was intended to distract from Mr Zelensky's recent high-profile overseas trips, including Saturday's Group of Seven summit in Japan.