Short. Stock media provider Shutterstock has agreed to buy Giphy from Meta for $53 million in cash, significantly less than the rumored $400 million it paid for the asset just a few years ago.
Meta has complied with the UK Competition and Markets Authority's (CMA) order to sell Giphy, the GIF search engine it acquired in mid-2020.
Meta (then known as Facebook) reportedly paid about $400 million for Giphy. Almost immediately, the CMA launched an investigation into the acquisition, and it didn't take long for them to conclude that the merger would adversely affect competition in social media. Facebook was fined $70 million for refusing to cooperate with regulators and ordered to sell Giphy. The social media giant appealed the decision, but the CMA's decision was ultimately upheld.
However, not much will change behind the scenes on the technical side, as the deal includes an API clause that provides continued access to Giphy content across Meta platforms including Facebook, Instagram and WhatsApp.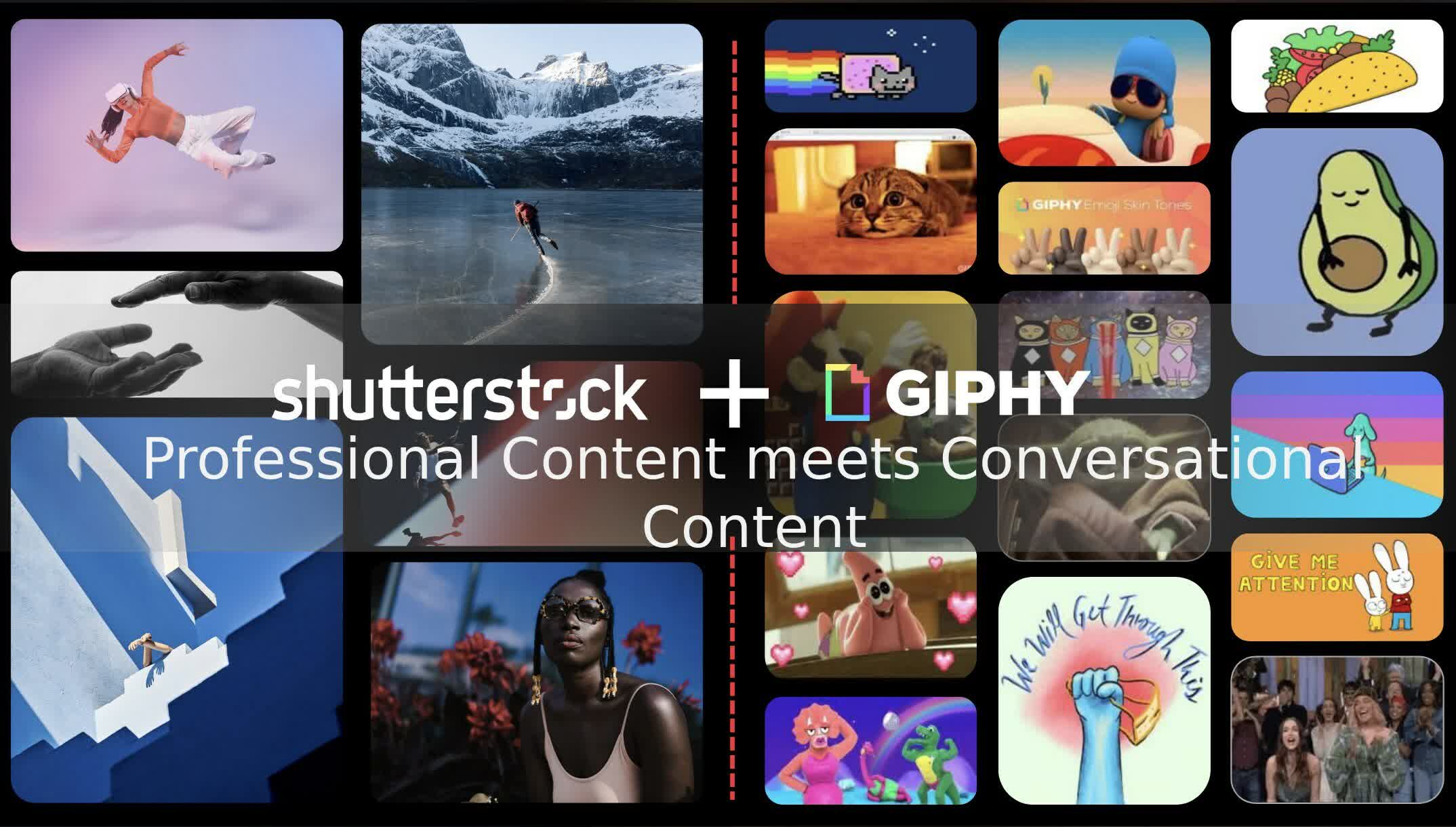 Giphy was founded by Alex Chung and Jace Cook in 2013, first as a search engine for GIFs. The popular service came out of the gate and soon expanded to share GIFs on both Facebook and Twitter.
Shutterstock says Giphy has 1.7 billion daily users, generating over 1.3 billion search queries per day and serving over 15 billion impressions daily through 14,000+ API / SDK integrations.
Shutterstock CEO Paul Hennessy said Giphy will allow them to expand their reach beyond advertising and marketing use cases to casual conversations. According to Shutterstock, GIFs have over 75 percent positive sentiment among consumers. Of course, major brands including Disney, Netflix, NBC, the NFL, and the NBA all use Giphy to inject themselves into these "casual conversations."
Shutterstock doesn't expect Giphy to have much financial impact in 2023, though "focused monetization efforts" in 2024 and beyond should change that.
The transaction is expected to close in June 2023, pending customary closing conditions.