Sharing some great things we've found on Amazon recently. I always love to hear about new things that you love too, so please open up in the comments below.
hello hello how are you?? I hope you are having a great morning so far. I have to prepare some things for the photo shoot. we're doing pictures for landing pages + social for my new app, and some end of year events.
For today's post I wanted to share some of the latest fashion and fun finds on Amazon. Amazon has come a long way in their fashion game, and while I tend to invest more in classics, it's the perfect option for trendy items when I don't want to spend a ton. When it comes to household goods and essentials, it just makes life so much easier.
Here are some of my favorite recent finds.
May Amazon Finds:
This casual beach dress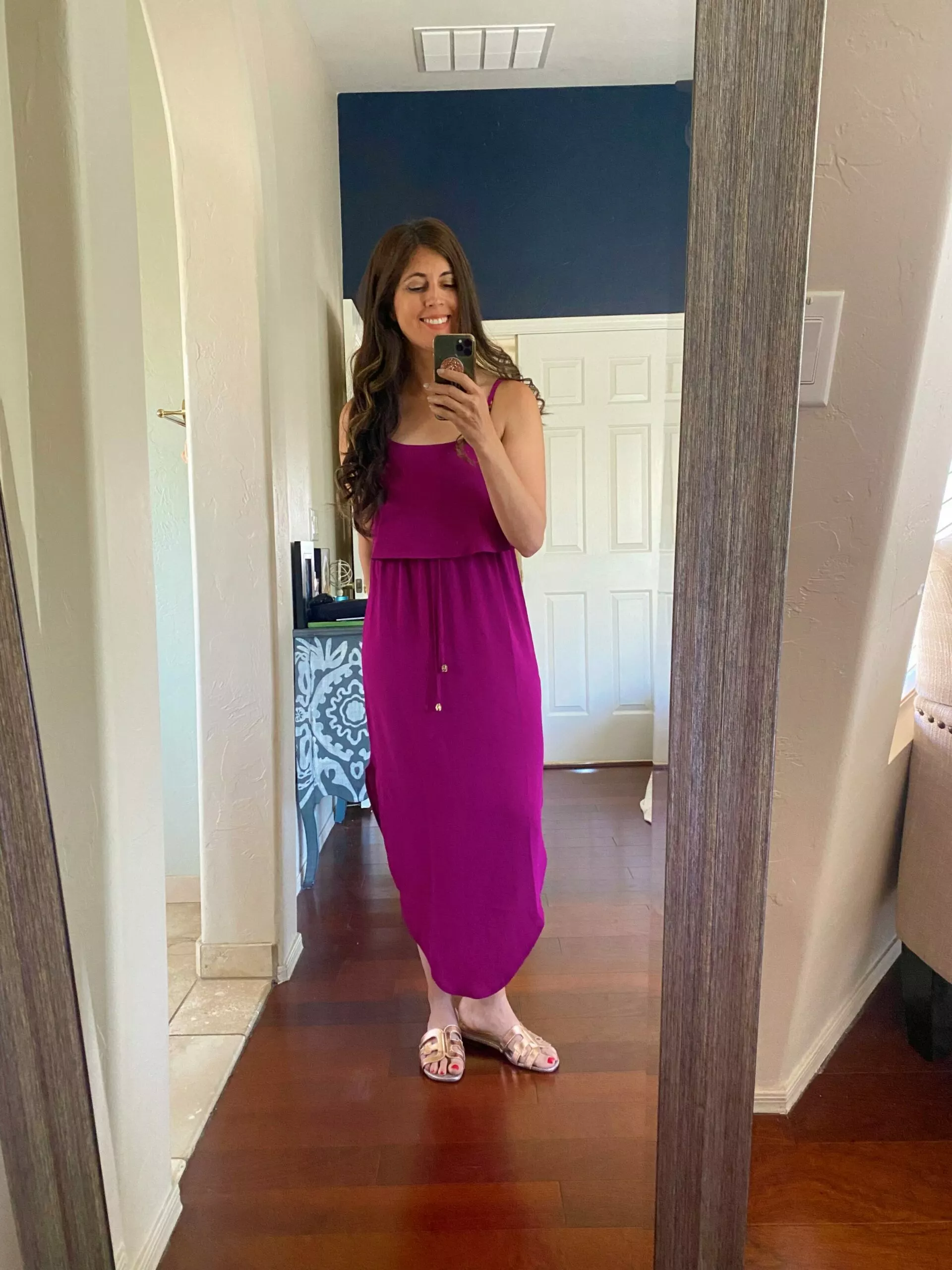 I ordered this color because I'm trying to lean into a *deep winter* color scheme. It's the perfect casual beach dress or cover-up; perfect for layering with your swimsuit and wearing to lunch. It's super lightweight and flattering, plus they have a variety of colors.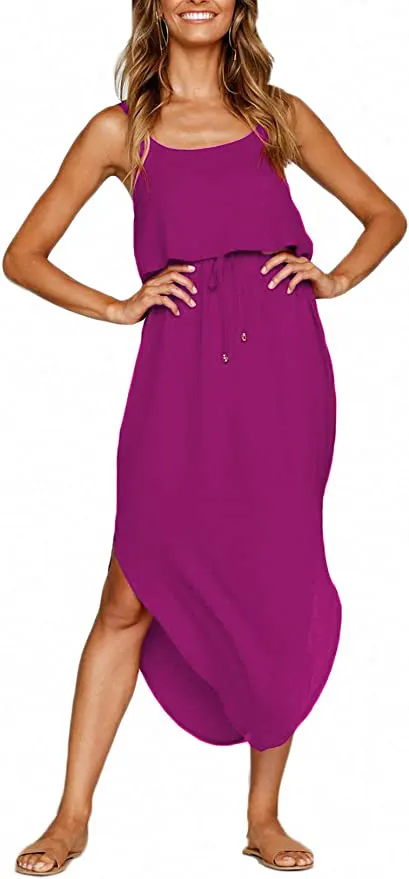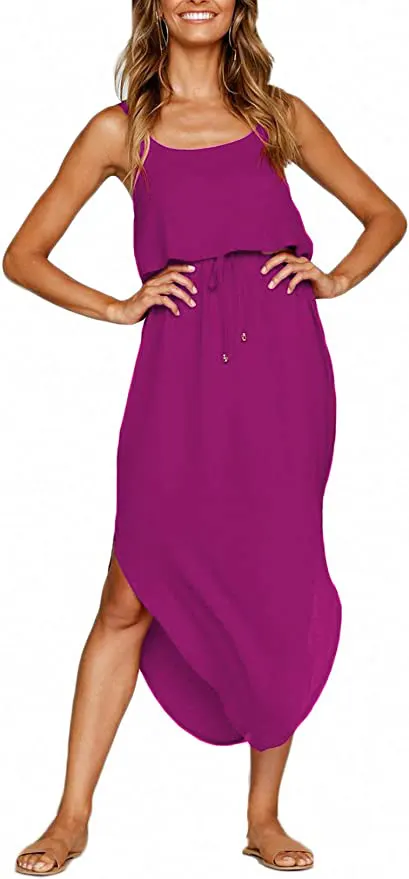 This bodycon midi dress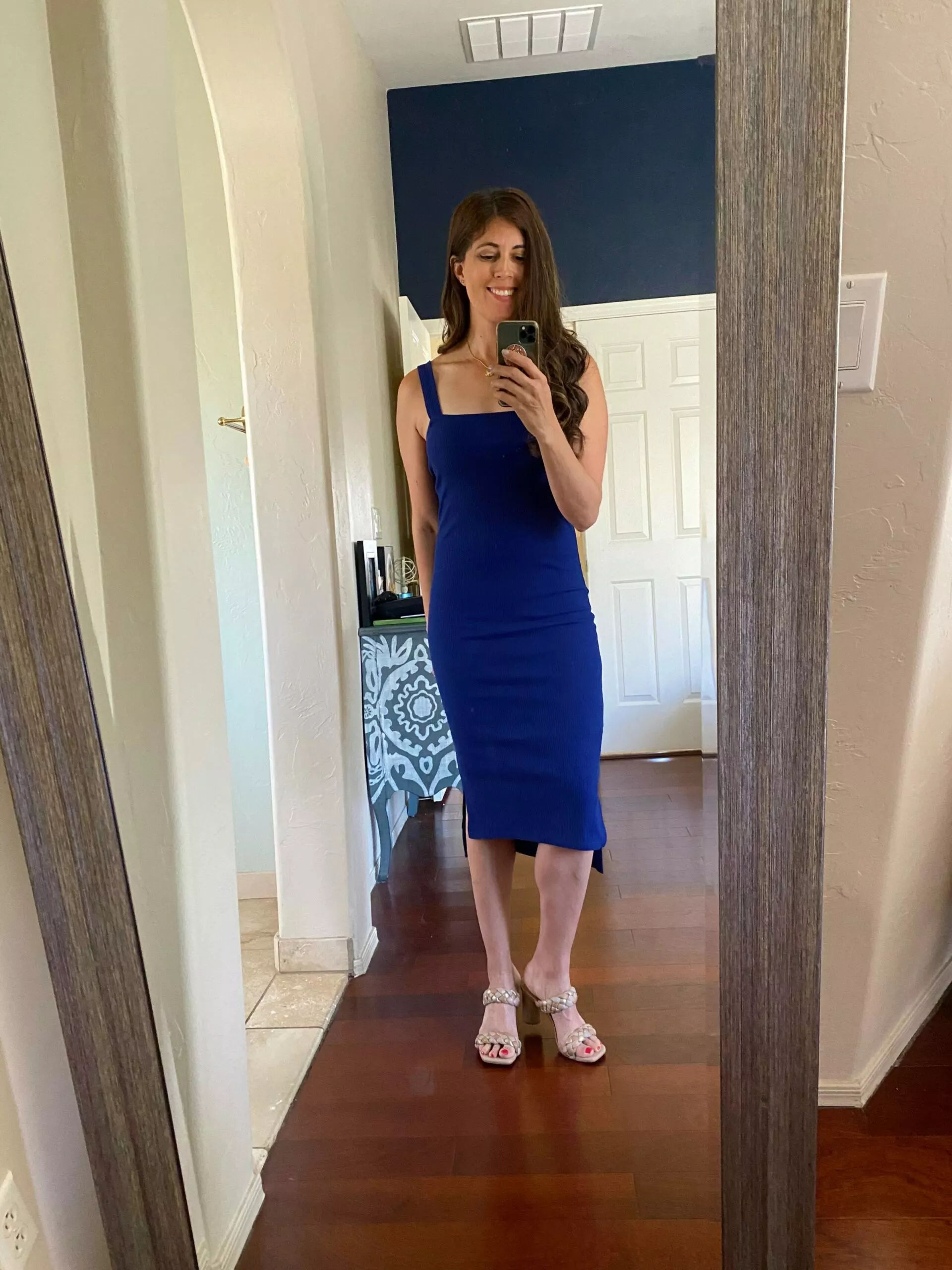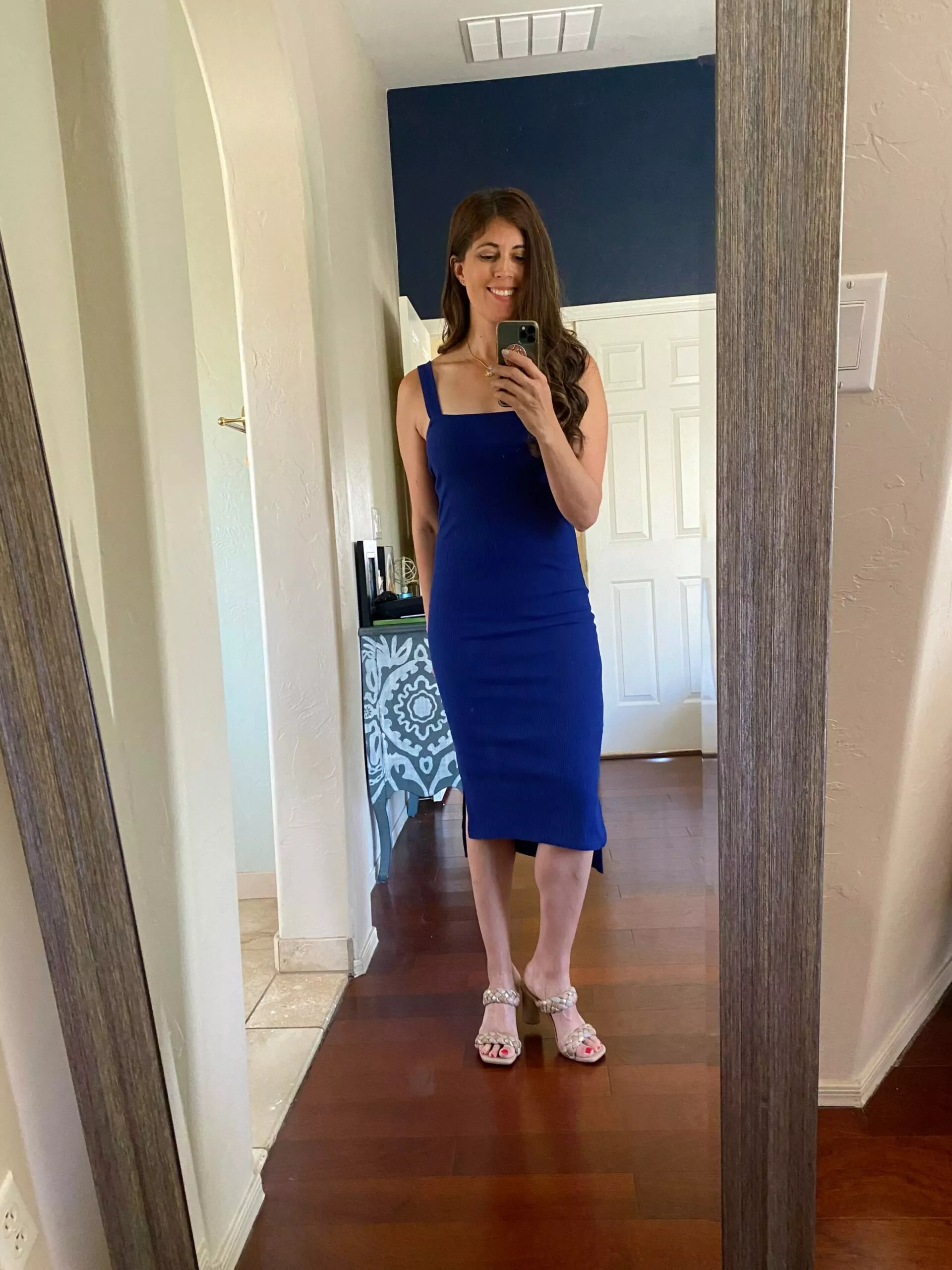 Love the square neck of this dress. It's more comfortable (I always wear Spanx with things like this. It's always worth it, I promise!) and they come in lots of colors too. The fabric is also much nicer than I expected.


A perfect white button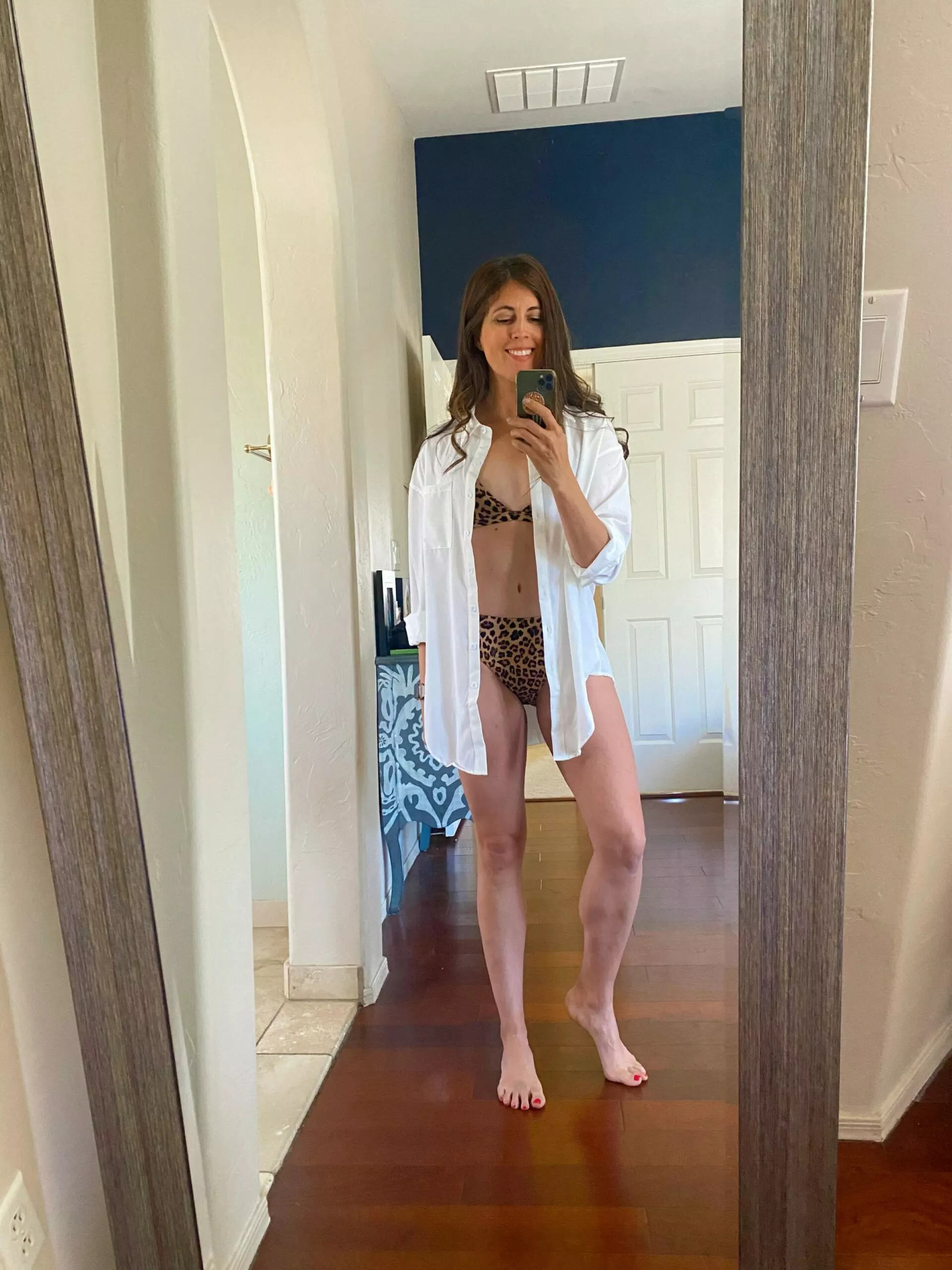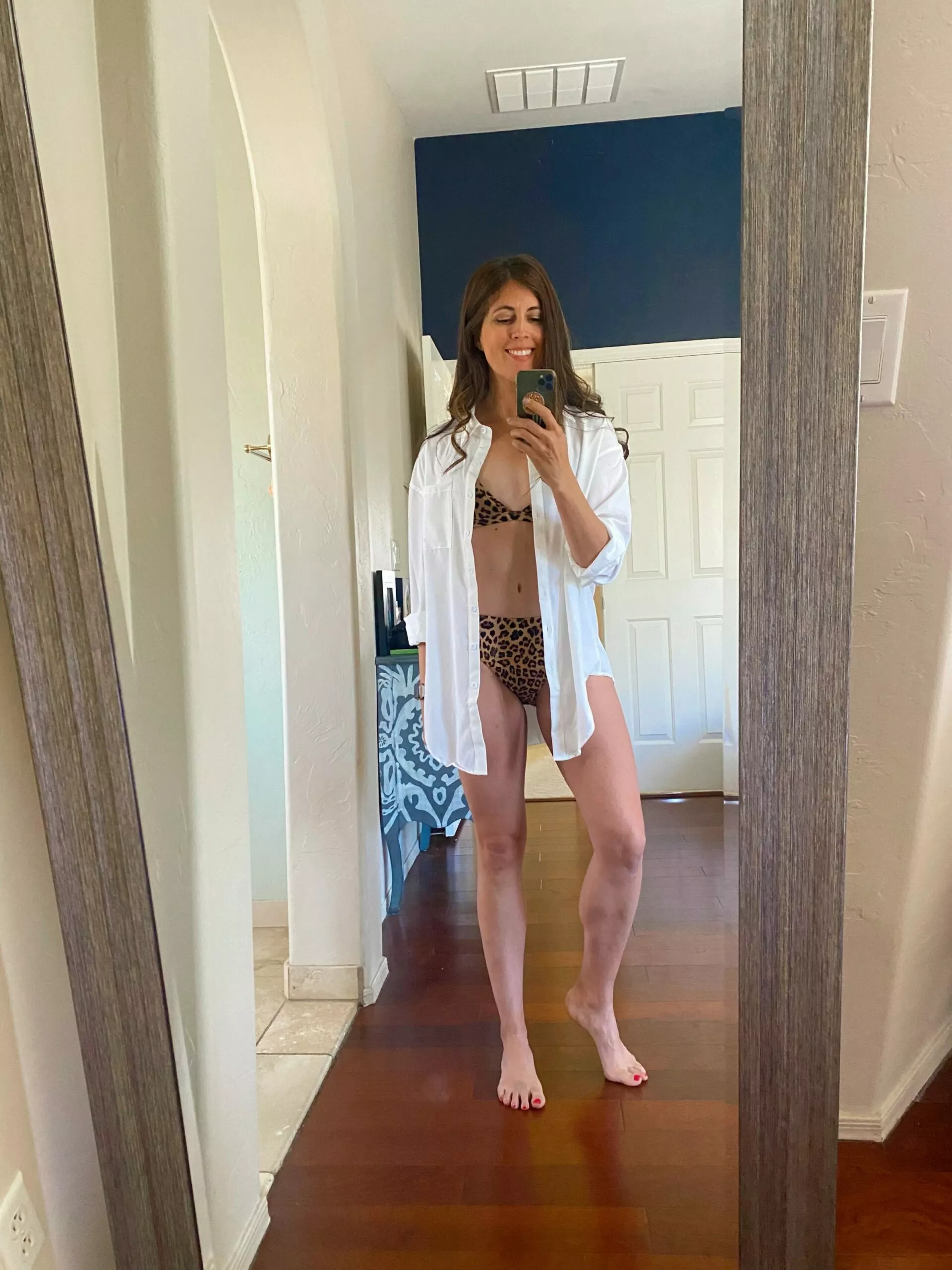 I'm super picky about button-down tops and this one isn't too see-through and has enough size to wear as a swim cover-up. I will also wear it with shorts and sandals this summer.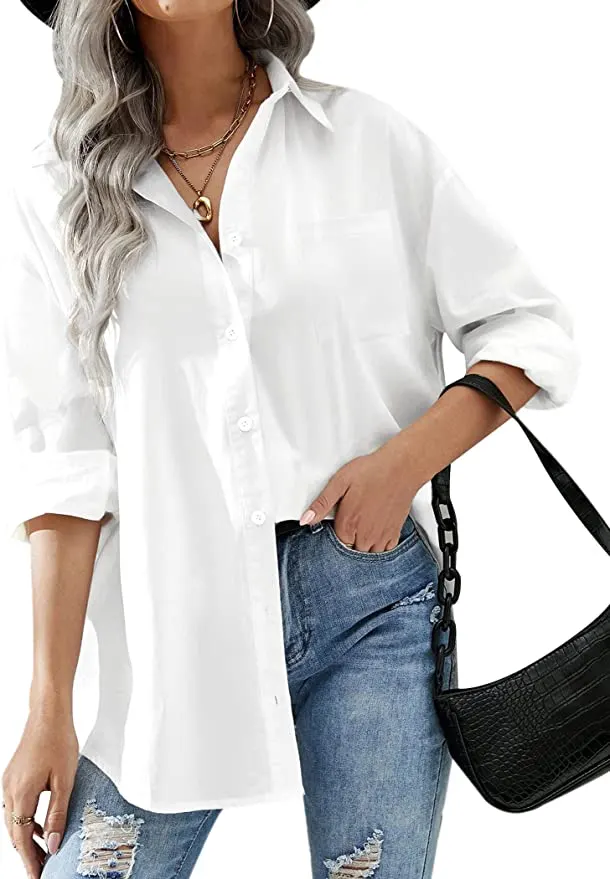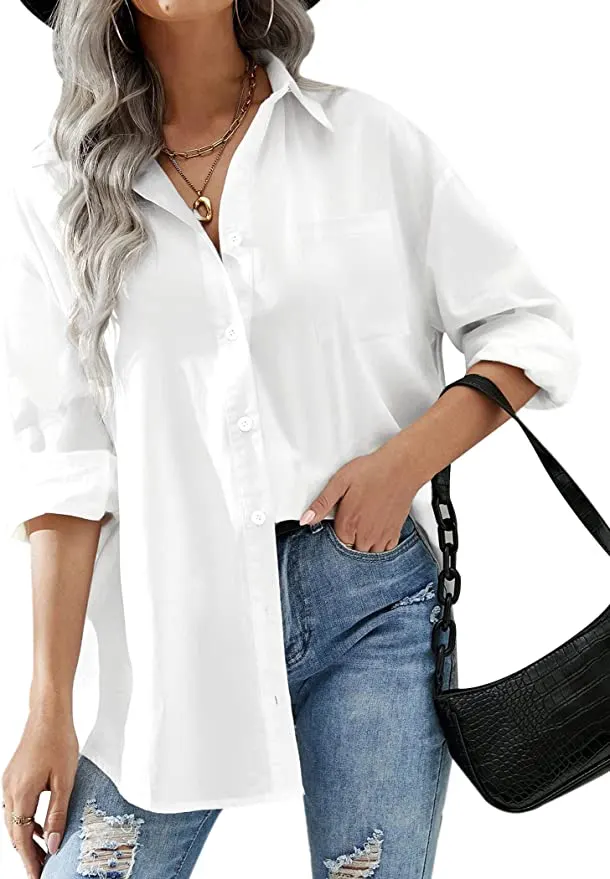 My new favorite collection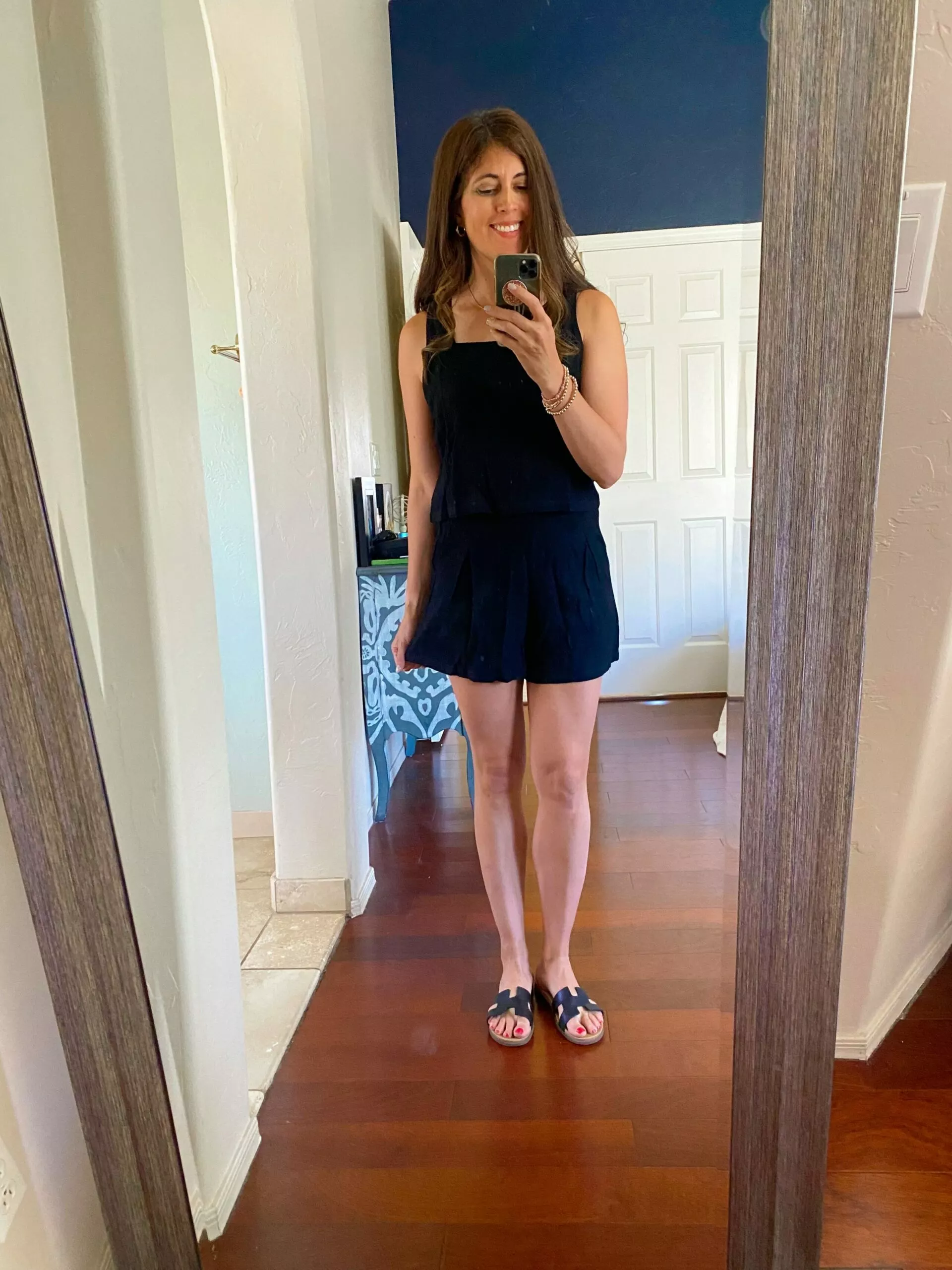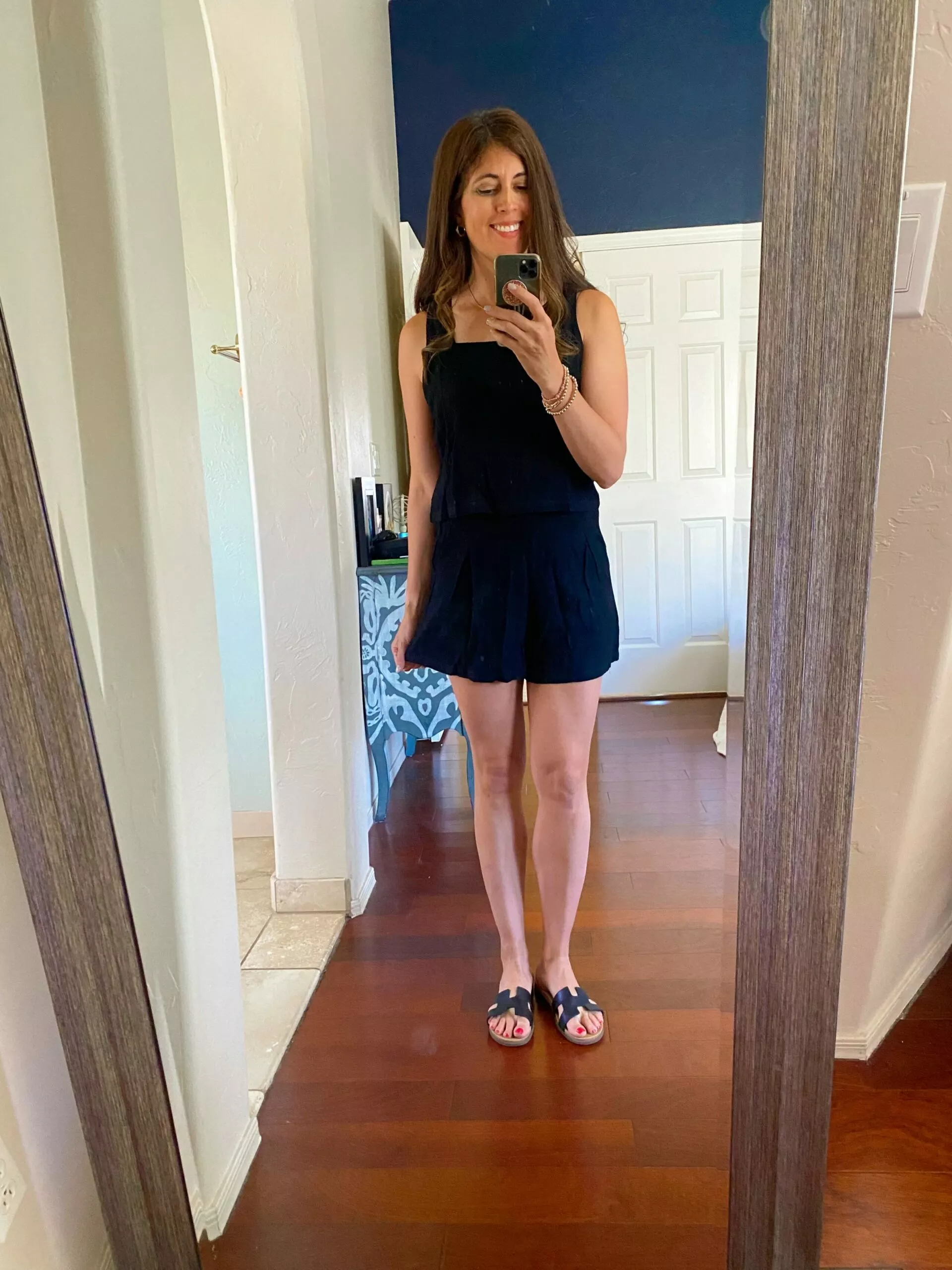 This is my latest favorite purchase from Amazon. It's lightweight, so great for summer, and it's a square-neck tank with shorts. The shorts have an elastic waistband and a zipper. It's also very flattering and easy to dress up with platforms and jewelry, or wear with sneakers or sandals. I also ordered the navy blue to wear with the white sneakers.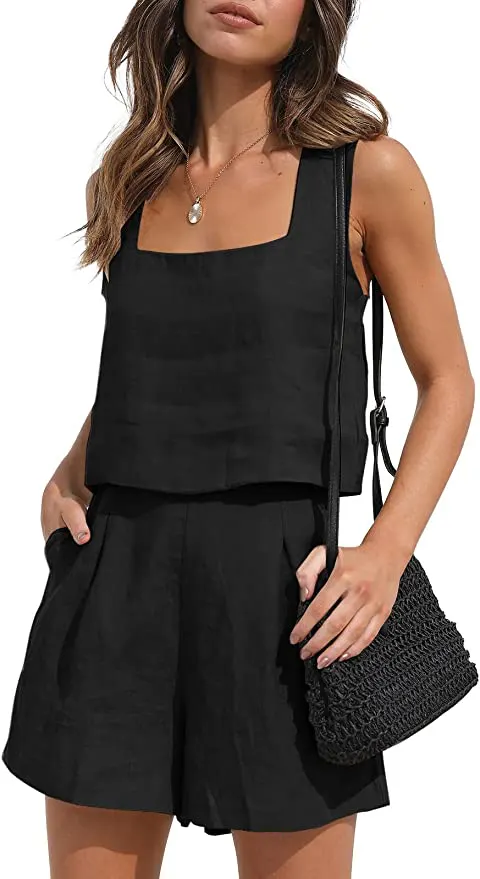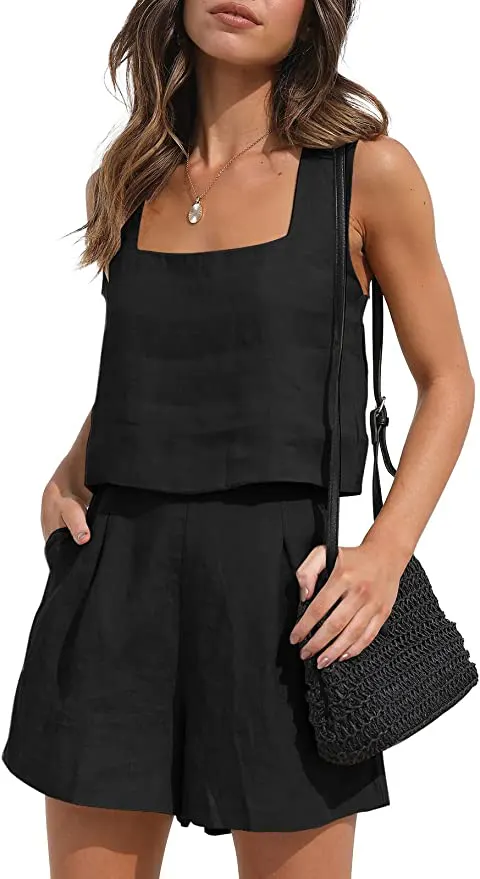 Everyday sandals
I've gone through many pairs of these Bay slide sandals, and while the rose gold color may be a bit over the top, I still wanted it. I love that they go with everything and are easy to throw on with a dress or shorts.
Neck fans!
I got neck fans for our trip and to prove to the world that we really are tourists. P tends to overheat so I didn't want the watch to get too hot.
Updated setup from work home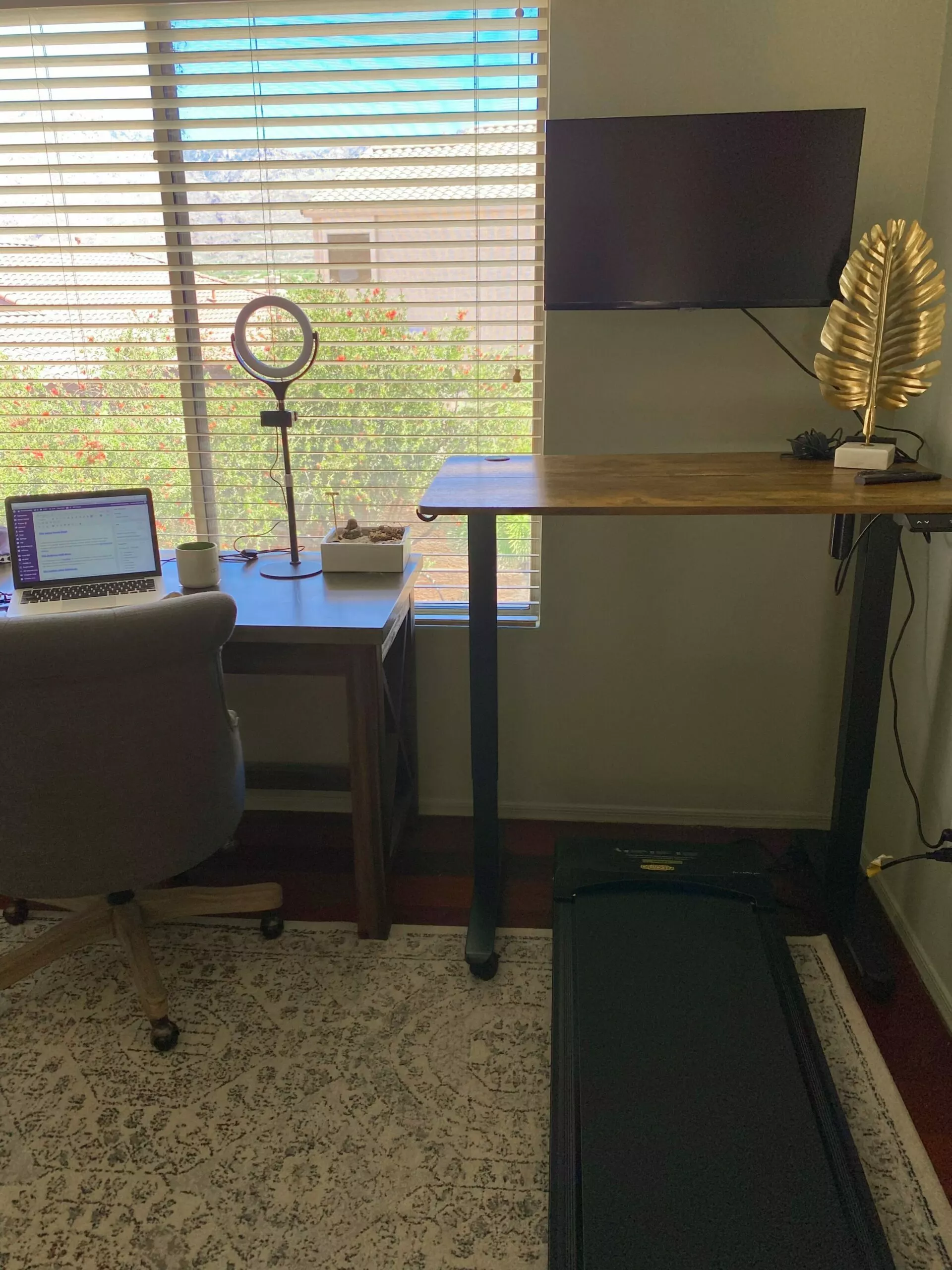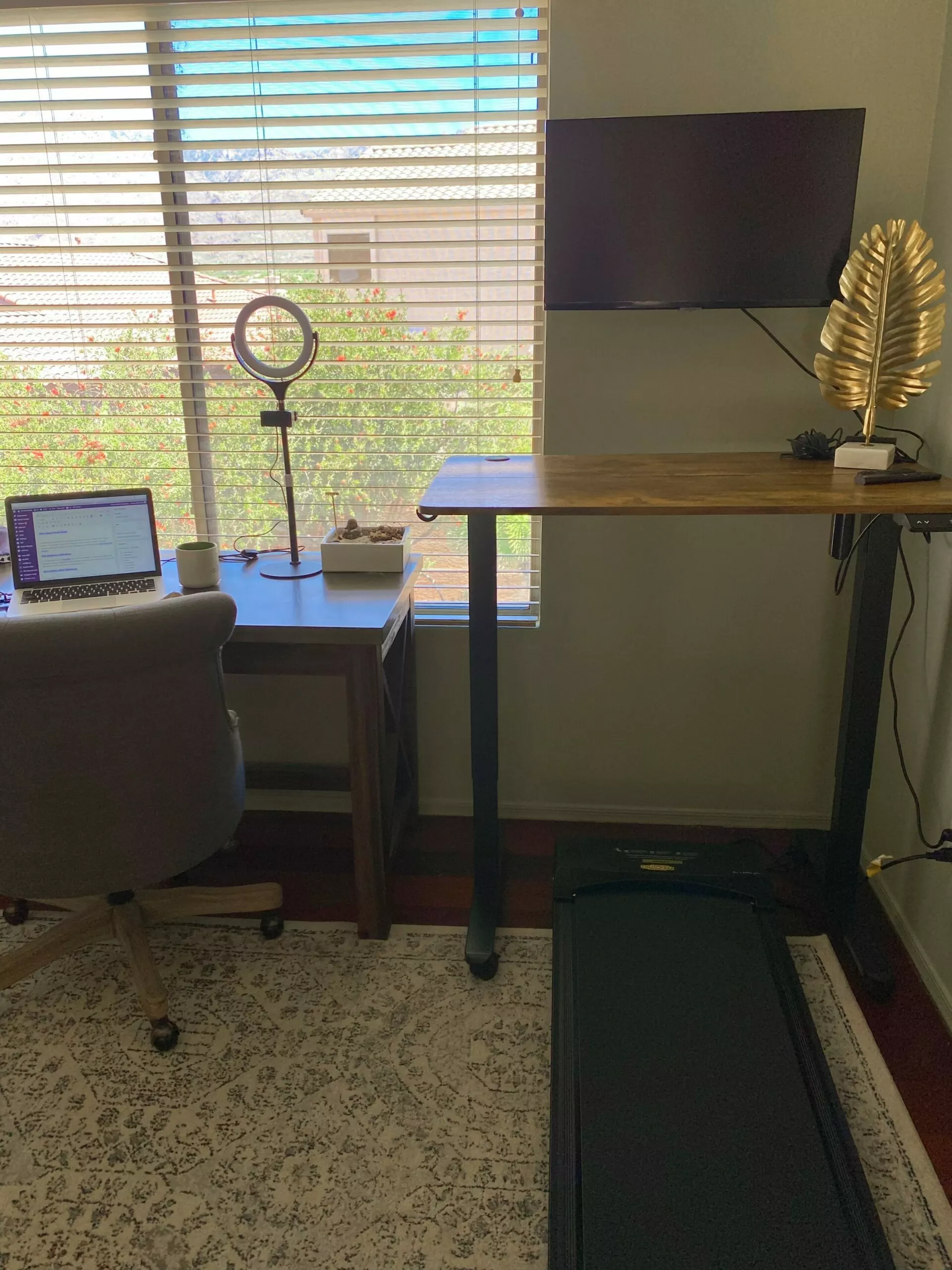 The pilot thought my walking pad needed an upgrade, so he installed a wall monitor at eye level. It has made such a huge difference. It was also very fun to play music, watch a bit of Netflix while I work. (He used this mount for it, which allows me to rotate the screen and use it for the workout stream.)
So tell me friends. Any new Amazon finds you love?
Is there a summer travel must-have? I will post my packing list once I get everything together.
xoxo
Gina