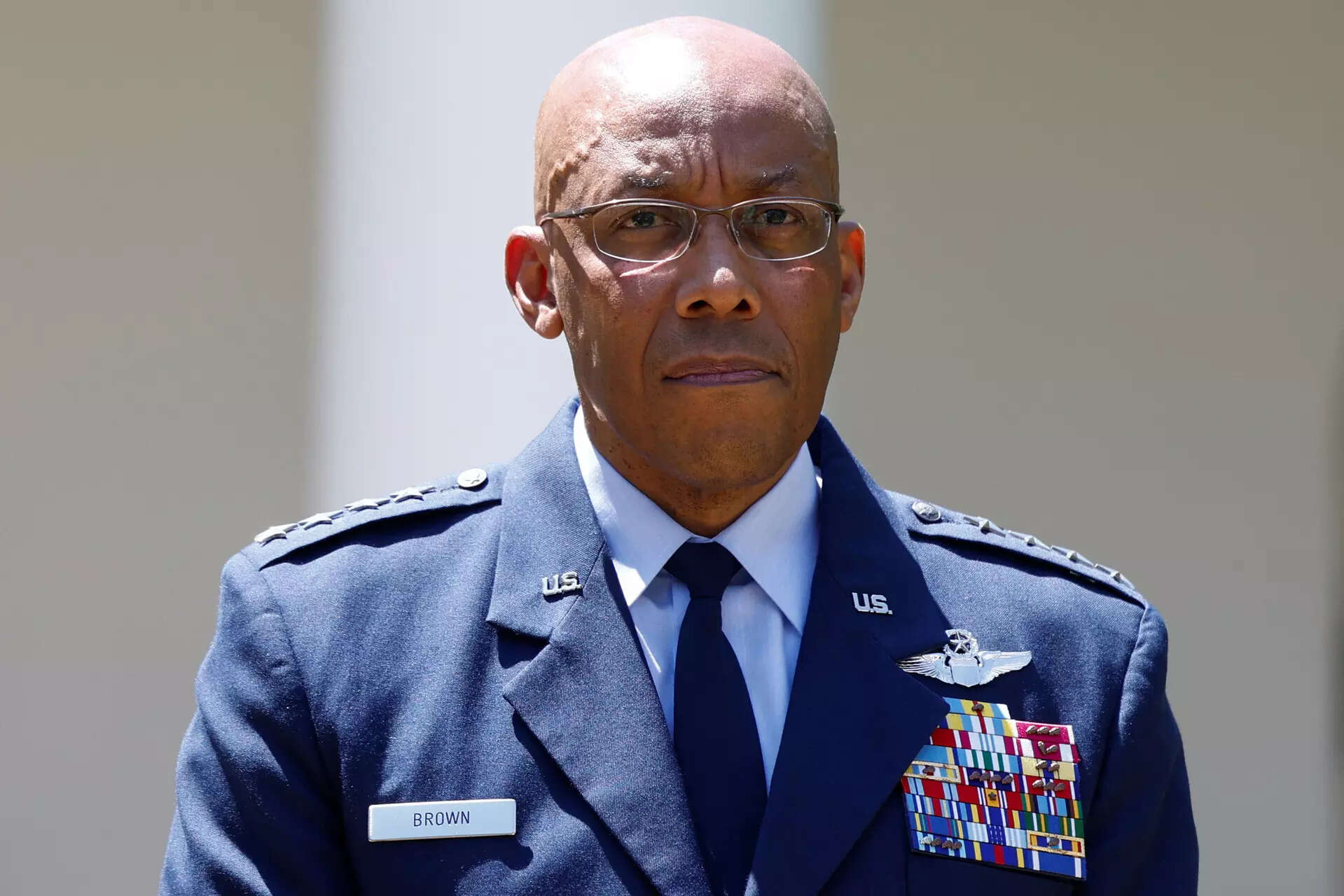 US President Joe Biden on Thursday nominated Gen. Charles Brown as chairman of the Joint Chiefs of Staff, hailing the black airman as a hero who not only survived being ejected from a fighter jet into a swamp but also fought against racism.
If confirmed by the Senate, "CQ" Brown, as he is known, will become Biden's senior military adviser. Only the second black man ever to be chosen for the job, his confirmation, who served alongside Defense Secretary Lloyd Austin, would mark the first time an African-American has held two top military posts at the same time.
"General Brown is a warrior who comes from a proud line of warriors," Biden said in the White House Rose Garden, referring to Brown's military family.
As a pilot with 3,000 hours, including 130 in combat, Brown "knows what it means to be in battle and how to keep your cool," Biden said at the nomination ceremony.
Biden laughingly recounted how Brown's F-16 once caught fire and he was thrown into a Florida swamp. "Very funny, huh?" Biden smiled.
Biden praised the general as someone whose career gave him "unparalleled first-hand knowledge." US military operations around the world, earning respect from "our allies and partners."
"He's playing to win," Biden said, and "that will be a tremendous asset to me as commander in chief and to the United States of America as we navigate the challenges of the coming years."
As the Pentagon's top military officer, Brown will work to "maintain a combat force that can deter and defeat any potential threat," Biden said. "And we need to manage our competition with China and face the reality of renewed (Russian) aggression in Europe."
Brown will also preside over an era where "emerging technologies, from artificial intelligence to 3D printing, could fundamentally change the nature of conflict," the president said.
Biden, who has made it a priority to elevate minorities to top positions in his government, presented Brown's nomination as part of a celebration of "the American ideal, the most obvious truth: all women and men are created equal."
Biden recalled Brown's previous testimony about his "own experience with racism and his deep love for our country," saying it took "real backbone" to speak out.
If confirmed in the Senate, Brown would replace an Army general Mark Milleywhose four-year term included the end of the chaotic presidency of Donald Trump.