Chancellor Jeremy Hunt comfortable with recession if it brings down inflation
Chancellor Jeremy Hunt has pledged to support the Bank of England's decisions on interest rates, even if rising mortgage costs push the UK into a recession.
Hunt told Sky News there could be no trade-off between cutting inflation and the risk of provoking a recession, arguing that the "only path to sustainable growth" is to bring down the high prices behind the cost-of-living crisis.
Asked by Sky News whether he was comfortable with the BoE doing whatever was needed to bring down inflation, even if that could cause a recession, Hunt said:
"Yes, because in the end, inflation is a source of instability."

"If we want to have prosperity, if we want to grow the economy, if we want to reduce the risk of recession, we have to support the Bank of England in the difficult decisions that they take."
The government has pledged to halve inflation by the end of the year, which would mean CPI inflation dropping to 5% from over 10% at the start of 2023. That target looks more stretching, after inflation fell by less than expected in April.
When pressed about the danger that interest rate hikes cause a recession, Hunt stuck to his guns, saying:
"We will deliver this task and we will make sure that the government plays its part, the Bank of England plays its part. But it is not a trade-off between tackling inflation and recession. In the end the only path to sustainable growth is to bring down inflation."
Just three days ago, Hunt was celebrating an upgraded growth forecast from the IMF, which no longer expects the UK to drop into recession this year.
That, though, was before Wednesday's inflation data put more pressure on the Bank of England to tighten monetary policy.
Key events
Accenture cutting up to 500 UK jobs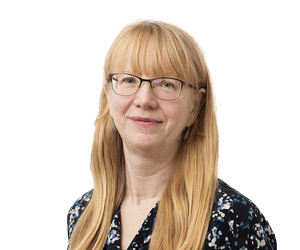 Sarah Butler
Advisory firm Accenture is planning to make up to 500 redundancies in the UK, including senior managers, as it adjusts to slowing demand for its services as businesses look to cut costs.
The group, which employs more than 14,000 people in the UK, told workers that the job cuts were related to changing patterns in client behaviour in a period of "extraordinary turbulence".
About 3.5% of the group's UK workforce are set to be affected – or about 500 people – including managing directors, corporate support staff and others.
Accenture said back in March that it planned to make about 19,000 people redundant globally, or 2.5% of its workforce worldwide, as part of efforts to "streamline our operations and transform our non-billable corporate functions to reduce costs."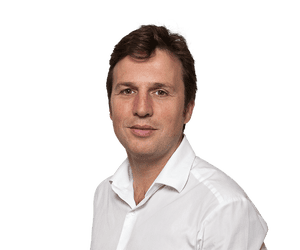 Gwyn Topham
Across the UK, schools are breaking up for the start of the May half-term holidays.
People are being warned to expect "hectic" roads and the most flights departing the UK since before the pandemic, according to industry estimates.
About 19m car journeys for leisure are expected on Britain's roads over the next four days, and more than 3,000 planes are scheduled to take off on Friday.
The RAC is preparing for the busiest late-May bank holiday weekend for motoring since 2019, with traffic likely to peak on Friday afternoon when leisure trips and commuting coincide.
Fine weather is forecast for the UK-wide three-day weekend – which coincides with the start of the half-term break for most schools in England and Wales – potentially bringing more people out to the coast and countryside.
Back at Heathrow, British Airways' flight cancellations due to an IT failure have reached 175 over the last two days.
The disruption has hit the half-term holiday plans of thousands of families, on what was expected to be the busiest day at UK airports since the Covid-19 pandemic.
Aviation analytics company Cirium said 83 British Airways flights due to operate on Friday were cancelled, in addition to 92 flights on Thursday.
That means more than 20,000 passengers' journeys were axed – although some will have been able to rebook to an alternative flight with BA or another carrier.
UK inflation is "very much public enemy number one", says Bloomberg's John Stepek.
Wednesday's higher-than-expected inflation reading of 8.7% means there's now a chance the government's target of halving inflation this year could be missed, he writes, adding:
A lot of pressure is now on both the Bank and the government, which has promised to cut the inflation rate in half this year. At the time, this did not look very demanding at all.
More here.
Hunt's insistance that he's be comfortable with high interest rates pushing the UK into recession could also embolden the Bank of England to keep hiking. As Stepek says, Jeremy Hunt Should Be Careful What He Wishes For…
Back in the US, consumer confidence has taken a knock this month, as Americans grew more pessimistic about the economic outlook.
The University of Michigan's Index of Consumer Sentiment has come in at 59.2 for May, down from April's 63.5, but better than the preliminary reading of 57.7 earlier this month.
Fears of a US recession hit confidence, as Surveys of Consumers director Joanne Hsu explains:
Consumer sentiment slid 7% amid worries about the path of the economy, erasing nearly half of the gains achieved after the all-time historic low from last June.

This decline mirrors the 2011 debt ceiling crisis, during which sentiment also plunged. This month, sentiment fell severely for consumers in the West and those with middle incomes.

The year-ahead economic outlook plummeted 17% from last month. Long-run expectations plunged by 13% as well, indicating that consumers are concerned that any recession to come may cause lasting pain.
Americans' year-ahead inflation expectations dropped to 4.2% in May after spiking to 4.6% in April.
Liberal Democrat deputy leader Daisy Cooper has also pinned the blame for any UK recession on the government, saying:
"This would be a recession made in Downing Street. Rishi Sunak's promise to grow the economy has been left in tatters.

"This Government's failure to cut inflation is sending mortgage rates spiralling as the Conservative economic chaos continues."
Green Party criticises Hunt over recession comments
Jeremy Hunt's comments about being comfortable with Britain being plunged into recession if that's what it takes to bring down inflation has been heavily criticised by the UK's Green Party.
Green Party finance and economy spokesperson Molly Scott Cato says Hunt was wrong to argue that a recession would be a price worth paying.
"It's easy for a millionaire Chancellor to advocate pushing people into losing their jobs and homes because failed Tory economic policies cannot deal with the cost-of-living crisis.

"However, it is totally unacceptable for people on the receiving end of falling wages and rising prices to be told that they are the problem.

"An effective and compassionate Chancellor would be looking for ways to support the economy without fuelling inflation. The most obvious would be to pay public sector workers in line with inflation. Since their output is not old in a market it would barely add to inflation.

"This could be funded by taxing the super-rich, whose consumption does contribute to inflation. Profiteering companies, financial speculators and the wealthy need to bear the burden of dealing with a crisis that is rooted in misguided ideology and Tory unfairness."
Inflation is proving sticky across the Atlantic too.
New data just released shows that the core PCE price index – the Federal Reserve's favourite inflation measure – rose last month.
The annual core PCE index, which strips out US food and energy costs, rose to 4.7% in April, up from 4.6% and higher than expected. That could spur the Fed to keep interest rates higher for longer.
This has pulled the pound down a little against the US dollar, but sterling is still up half a cent today at $1.2366, having hit a near seven-week low yesterday.
While a further surge in interest rates will be painful for borrowers, it will bring some benefits to savers as some banks unveiled new deals.
First Direct is launching a one-year fixed-rate savings account with a rate of 4.60% AER (annual equivalent rate), from Tuesday May 30, PA Media report.
The deal is only available to First Direct customers with a 1st account current account. The bank is currently offering £175 cash to switch to its current account, subject to terms and conditions.
Customers can save any amount between £2,000 and £1 million in the new savings account, and can open multiple fixed-rate savings accounts if they wish to. The account must be opened by phone, First Direct said.
The new deal will sit alongside First Direct's existing range of savings products.
Lloyd Robson, head of banking and propositions at First Direct, said:
"This new account launch is just one of a range of measures we're introducing in the next few weeks."
Savings rates have been creeping up as the Bank of England base rate has increased.
Financial information website Moneyfacts said it is possible for savers to find fixed-rate savings deals above 5%.
Capital Economics: not taking UK recession out of our forecasts
Paul Dales, chief UK economist at Capital Economics, also fears the UK could be pushed into recession by rising interest rates.
Dales says:
It's become clearer that domestic inflation isn't going to fall while economic activity is strengthening.

As such, we now think that the Bank of England will have to raise interest rates further, from the current rate of 4.50% to 5.25%, to generate the economic weakness required to quash inflation.

So unlike the Bank, the OBR, the IMF and most other forecasters, we are not taking a recession out of our forecasts.
Railway catering workers have voted to strike in a dispute over pay, as high inflation continues to lead to industrial action (as Norman Lamont warned this morning).
Members of the Rail, Maritime and Transport union (RMT) employed by DHL, which provides catering services for Avanti trains, backed industrial action by 97% on a 66% turnout.
The union said the workers have not been offered a pay rise despite the cost-of-living crisis.
RMT general secretary Mick Lynch said:
"This is a fantastic ballot result for our members, and it is now time for DHL and Avanti to make an offer on pay.

"It is insulting that our members have not been offered anything despite the fact both DHL and Avanti are highly profitable.

"For bosses to try and use the separate national dispute as a reason for the pay rise not being awarded, is a poor attempt to distract from the reality in front of them.

"If a pay offer is not forthcoming, then strike action is inevitable."
In a separate dispute, workers on the Manchester Metrolink tram system are to strike in a dispute over pay.
Unite said around 600 of its members will walk out over the weekend of June 10 and 11 after voting overwhelmingly for industrial action. The strike action will coincide with the city's Parklife festival.
Other lenders are likely to follow Nationwide by raising their mortgage rates, predicts Rightmove's mortgage expert Matt Smith.
Smith says:
"It's early days, but we've seen the first major lender significantly increase rates and it's likely that we'll see other lenders follow suit, though the full impact may take a few weeks to filter through.

An increase in fixed-rates was likely to happen following the news earlier in the week that inflation had not fallen as much as markets had predicted. Subsequently the underlying costs of mortgages to lenders has increased and it appears they're now starting to pass this on through their fixed-deals. We've seen average rates creep up from where they were earlier in the week and we expect some further increases in the coming weeks.

Though the upward trajectory of mortgage rates will understandably be concerning to those thinking of moving soon, it's important to remember that right now rates are still lower than they were on average in February before edging down in March & April, and there are likely to be more twists and turns to come with the ongoing uncertainty over inflation."
Rightmove reports that the average rate on a five-year fixed mortgage, at an 85% loan-to-value, has risen to 4.58% today from 4.56% on Monday, and up from 2.96% a year ago.
Full story: Hunt will back more interest rate rises even if they push UK to recession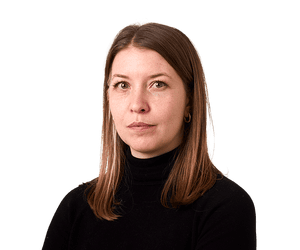 Kalyeena Makortoff
Jeremy Hunt said he would back further interest rate rises by the Bank of England, even if they risk plunging the UK into recession, in order to combat soaring inflation.
The chancellor's comments come after figures this week showed annual inflation in April was higher than expected at 8.7%, raising the prospect of a 13th interest rate rise by the Bank of England.
Markets are predicting that interest rates could climb to 5.5% by the end of the year, up from their current level of 4.5%, putting further pressure on borrowers and the housing market.
When asked whether he was comfortable with the central bank doing whatever was needed to bring down inflation, even if that could cause a recession, Jeremy Hunt told Sky News:
"Yes, because in the end, inflation is a source of instability. And if we want to have prosperity, to grow the economy, to reduce the risk of recession, we have to support the Bank of England in the difficult decisions that they take."
Here's the full story:
This chart from Dani Burger of Bloomberg shows how UK two-year bond yields have risen close to the levels seen in the panic last autumn:
Simon French, chief economist at City firm Panmure Gordon, is concerned that the UK's ten-year sovereign bond yield (a measure of government borrowing costs) is now the highest in the G7.
Yields move inversely to bond prices.
While the UK 10-year bond yield is 4.35%, US 10-year Treasury yields are yielding 3.78% and German 10-year bunds are yielding 2.5%.
Those differences reflect expectations that the Bank of England will raise interest rates several times more, due to the worrying stickiness of core inflation.
Greece, whose 10-year bond yields jumped over 7% in the eurozone debt crisis a decade ago, is now below the UK as well:
Could UK interest rates really hit 5.5% by the end of this year, as the markets are currently pricing in?
Neil Wilson of Markets.com thinks this forecast could be too high.
Many households on fixed-rate mortgages have yet to feel the impact of the 12 interest rates rises that have already been made over the last 18 months, he points out.
Wilson says:
5.5% seems a little too ambitious as the lagged effects of hikes take effect – particularly as hundreds of thousands of fixed rate mortgages roll off.
UK 'will fall into recession', City investor warns
Britain will fall into recession by the end of 2023 or early in 2024, a top City investor warned this morning.
Luke Hickmore, investment director at asset manager Abrdn, told Radio 4's Today Programme that he expects the UK to fall into recession towards the end of this year or the beginning of next year.
Hickmore fears it will be "increasingly hard" to avoid a recession, due to the prospect of furthe interest rate increases, high mortgage costs and still high inflation.
Hickmore says:
I don't think it'll be a really hard recession, but we will feel it, and I think people's incomes are going to come under a lot of pressure from those higher mortgage rates.
Hickmore says it's been a "pretty tumultuous" few days in the government bond market, since Wednesday's data showed that inflation had stayed high in April, and remained sticky (core inflation actually went up last month).
The yield, or interest rate, on UK government 10-year bonds rose over 4.4% this morning, for the first time since the mini-budget hit markets last autumn.
10-year bond yields are a benchmark measure of government borrowing costs, and have jumped from below 4% at the end of last week as the City expects persistent inflation will mean even higher UK interest rates.
Mark Dowding, chief investment officer at RBC BlueBay Asset Management, explains:
UK yields have been in the spotlight over the past week or so, with 10-year rates jumping by around 65bps so far this month. Gilts have been materially underperforming their peers this month, with long-dated yields back to levels seen last autumn under the Truss government. Part of this move has been in sympathy with global yields.

However, it seems that the penny is starting to drop with respect to UK inflation. Although this week's data saw a drop in CPI on base effects, core inflation rose to a 30-year high at 6.8%. It seems likely to us that UK inflation will stay stuck at much higher levels than in other developed economies, and this will push a reluctant Bank of England to continue to hike rates.