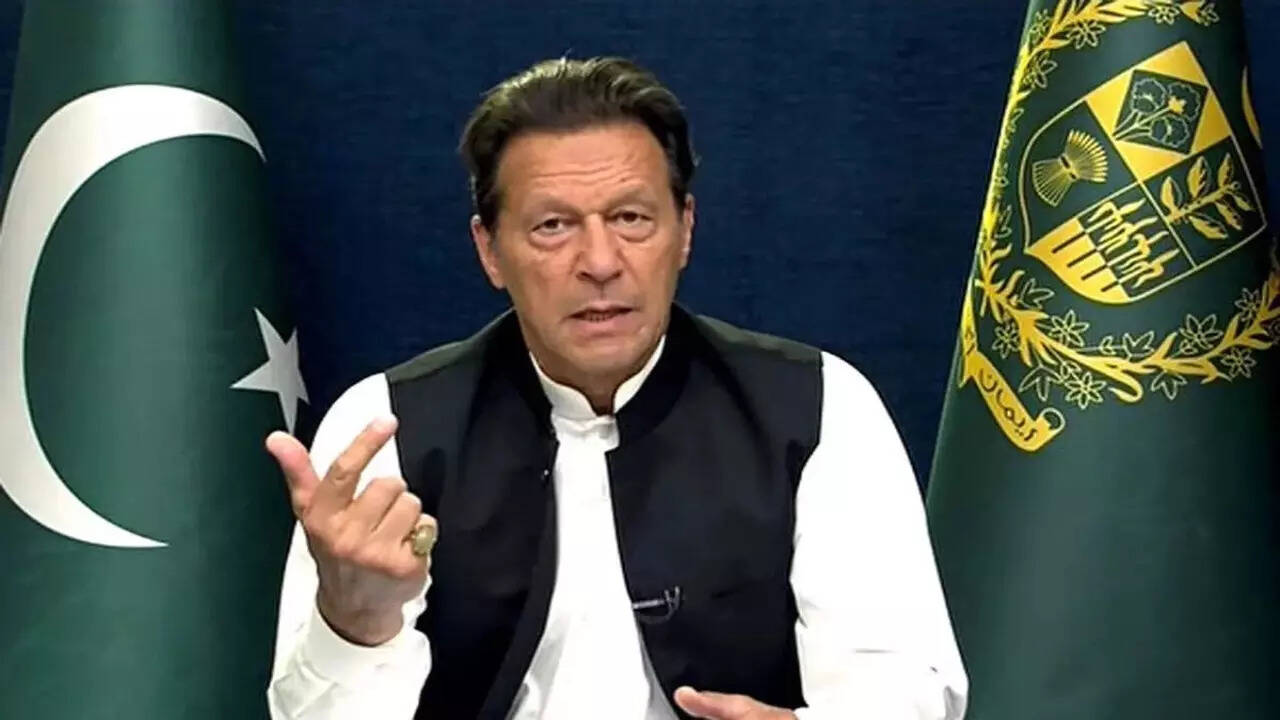 ISLAMABAD. The Pakistan Tehreek-e-Insaf, led by former prime minister Imran Khan, challenged in the Supreme Court on Monday the deployment of armed forces in Pakistan's three provinces and the federal capital Islamabad in support of and support for the civilian government. on May 9, the trial of civilians accused of attacks on military facilities in a military court.
The PTI moved the high court shortly after Prime Minister Shehbaz Sharif insisted that people who attacked military installations during protests earlier this month would be tried by the country's army courts.
The plea, filed by a senior PTI leader Omar Ayub Khan, claimed that troops are being deployed in Punjab, Khyber Pakhtunkhwa, Balochistan and Islamabad, citing Article 245 of the constitution. The article states that the armed forces, under the direction of the federal government, must protect Pakistan from external aggression or threat of war and, in accordance with law, act in support of the civil authority when called upon to do so.
The PTI claimed that the purpose of the troop deployment was to politically victimize the Imran-led party and sow seeds of discord between the military and mainstream politicians.
The petition alleged that trying civilians in military courts was a violation of fundamental rights and, according to the PTI petition, a "flagrant violation of due process" and Pakistan's adherence to international law. The appeal urged the court to invalidate the invocation of Article 245 and the ongoing crackdown under its jurisdiction.
During Khan's 48-hour detention earlier this month, his supporters stormed government vehicles and buildings, including military property, and set some of them on fire. At least 25 people have been killed during the demonstrations and more than 8,000 people have been arrested so far, including the PTI's second-tier leadership.
At the same time, the country's National Assembly passed a resolution promising to prosecute the participants of the May 9 riots under the Army and Anti-Terrorism Law. The resolution was presented by the Minister of Defense Khawaja Asif, was passed by the House of Representatives after a majority of lawmakers voted in favor. Reading the resolution, Asif said that "heartless and heartbreaking events happened on May 9" and that day should be "considered a black day".
The PTI chief, however, has alleged that the incumbent coalition government, comprising 13 parties, is colluding with the powerful military to keep him out of the electoral process. "All my top management is in jail. I will go to Islamabad on bail on Tuesday and there is an 80 percent chance that I will be arrested. There is no rule of law," said the 70-year-old politician. "Everything is being done to destroy our democracy," he told the media.
Khan was ousted from power in April last year after he lost a vote of confidence in parliament. Since then, he has been demanding early national elections, otherwise in October-November of this year.