When I was 41, my son Ben, who was 14 at the time, came home from school to find me lying unconscious on the bed. An ambulance was called and it turned out I had a stroke. I was in the hospital for a week, unable to speak and had no sensation in my right hand.
The test results showed that I have a hole in my heart and I need surgery. Even though everything was fine with the surgery, I knew that the extra weight had caused the stroke.
Finding the answer
I was horrified that my son, and indeed my entire family, would have to go through such an ordeal. Having lost my mother when she was only 43, I could not bear the thought of leaving my children without them.
I struggled with my weight as a child and, being a yo-yo dieter as an adult, I tried many times to lose weight on my own. It would work for a little while and then I would put the weight back on because I would feel restricted and unable to eat the foods I love. I knew I needed a long-term solution, not a quick fix.
The answer wasn't immediate, but when a Slimming World flyer went through my door just after Christmas, I decided to join my local group that January.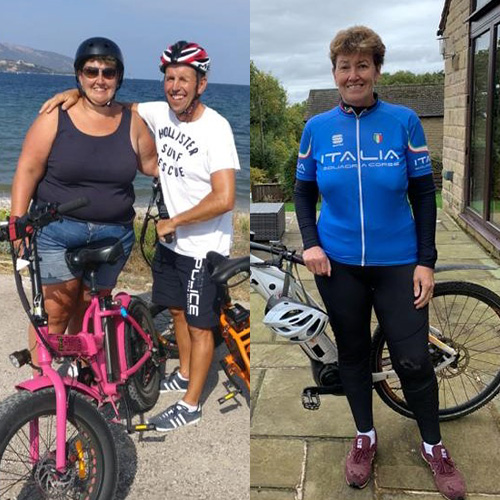 The power of group support
Although I desperately wanted to make a change, I was afraid. So much so that I didn't actually go that first week, it took me another seven days to work up enough courage. I went next week and I'm so glad I did. As soon as I walked in, my fear disappeared and I was at ease because everyone was so welcoming.
Even though I was one of the biggest people there, 12 people joined in the same week and it brought us together right away. As I listened to my counselor Lori talk about the program and the support that surrounded it, I remember thinking, "this might actually work."
Fitting in my weight loss lifestyle
Perhaps the biggest surprise for me about joining Slimming World is that I never expected to meet so many lovely people. As well as Lori, it's the other members who keep me motivated and we share amazing recipe ideas.
What I find incredible about the Slimming World program is the fact that you can eat the foods you love, never be hungry, and still lose weight. It is so flexible. I make from scratch now, cut out the butter and use low calorie cooking spray instead of oil.
I never feel like I'm missing out, but I've just adapted to the way I shop and cook. We're quite an outgoing family so we'll often visit the local pub or enjoy dinner with friends and none of that has had to stop.
I can still socialize and lose weight. Instead of drinking lager, lime or cider, I've switched to gin and when we eat out, I replace chips with jacket potatoes and salad with my steak.
MORE ON THE BLOG. How to Eat Out and Lose Weight – The World's Way to Lose Weight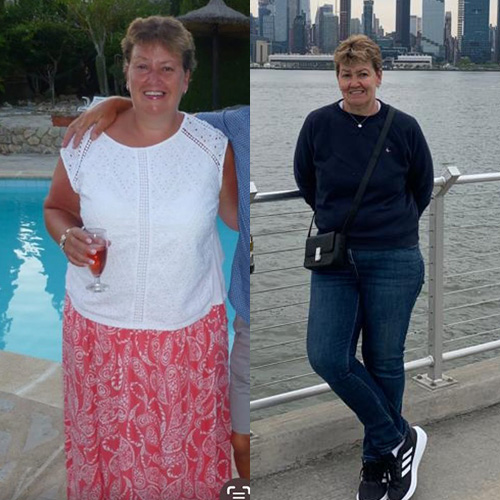 Get active, step by step
Since losing the weight, I have been able to walk more and have found simple things like climbing stairs or getting off the couch easier. Sheffield is a very hilly city and before I joined Slimming World I often struggled and got out of breath walking the dogs.
Slimming World has a physical activity support program called Body Magic that inspired and helped me start getting more active. I did it gradually, at my own pace, and got into cycling. Now my daily bike ride can see me cycling anywhere from 10 to 20 miles.
A new zest for life
Losing weight means I can now enjoy more time with my husband Richard when we cycle together, as well as walking more with my children Ben, 23, and Molly, 21. I love getting out in the fresh air and this is incredible. achievement I get when I'm out.
Just one year after joining Slimming World and the 10th lighter, I completely turned my life around. Five years later, I'm still so proud of what I've achieved. I went from a size 24 to a size 12 and I have so much more energy. Being healthier has given me a new zest for life and I'm over the moon that I can say yes to the things I love and still lose weight.