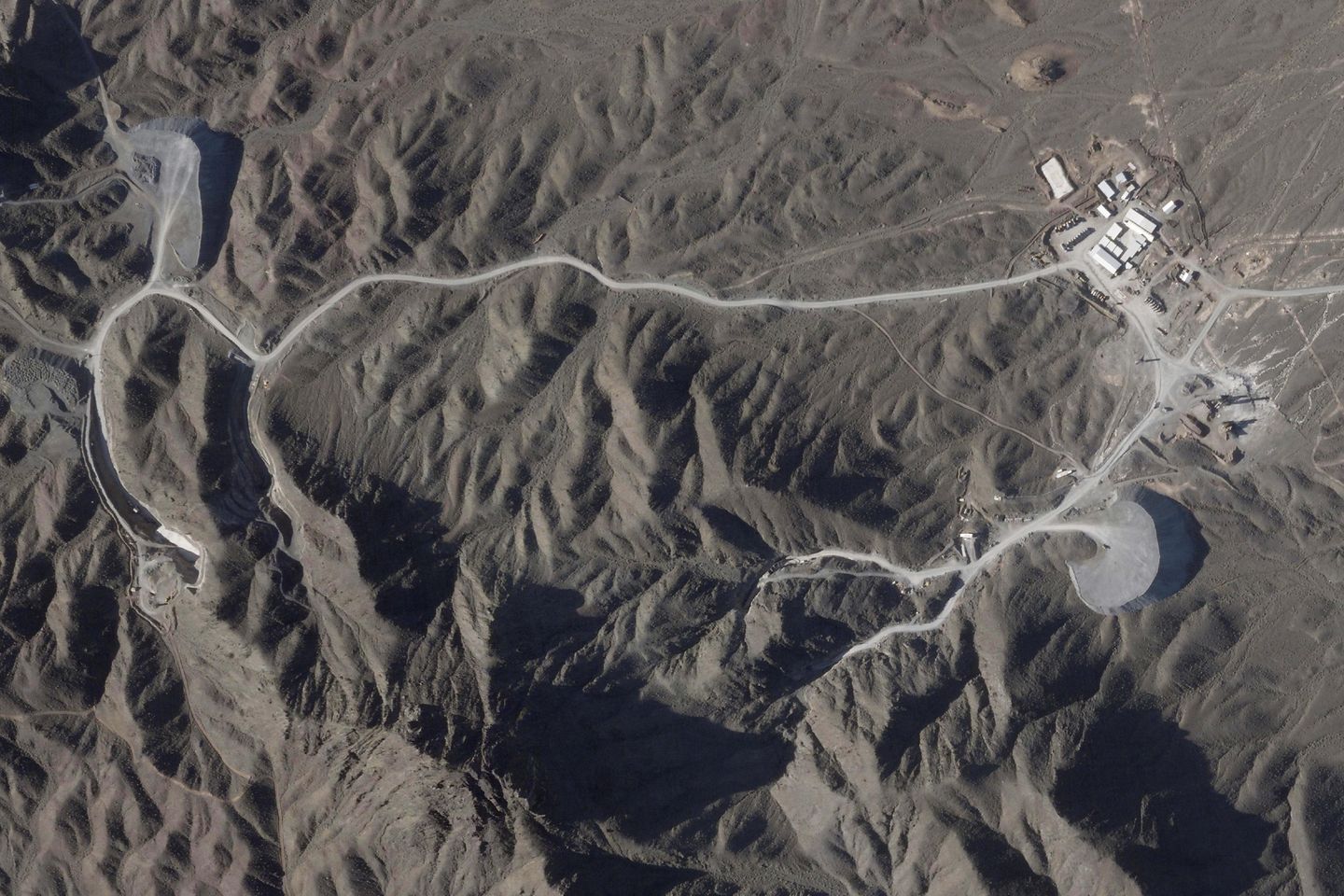 JERUSALEM — The Israeli government's national security adviser said Tuesday that a new nuclear plant under construction by Iran would not be immune to attack, despite experts' estimates that it would be beyond the range of the latest US bunker-busting bombs.
Tsachi Hanegbi made the comments in response to an Associated Press report that said the new facility appears to be up to 328 feet below ground.
Hanegbi, speaking at a security conference near Tel Aviv, said he was not surprised by the report, noting that Iran has other underground facilities. While he acknowledged that the location would complicate any possible military strike on the facility, he said there are still solutions to the challenge.
"What can be said about this issue is that there is no place that cannot be reached," he said.
He declined to say whether Israel could do it on its own.
"We hope that we will not reach a situation where the resolution of the nuclear weapons issue in Iran will be a kinetic solution that involves an attack," he said, adding that Israel would prefer to see the international conflict with Iran resolved. through diplomatic means.
Israel considers Iran its biggest enemy, and Prime Minister Benjamin Netanyahu has repeatedly said he will not allow Iran to develop nuclear weapons. He said that international diplomacy must be accompanied by a serious military option and hinted that Israel would be ready to strike Iran on its own if necessary.
New Iran facility photos and videos from Planet Labs PBC show Iran digging tunnels near the Natanz nuclear site, which has been the subject of multiple sabotage attacks over the years. Excavations at the site suggest the facility could be 260 feet to 328 feet underground, according to an analysis by experts and the AP.
The Islamic Republic denies it is seeking nuclear weapons, although officials in Tehran now openly discuss their options for pursuing them.
With Iran now producing close to weapons-grade uranium following the collapse of its nuclear deal with world powers, the deployment complicates Western efforts to stop Iran from building a nuclear bomb as diplomacy remains deadlocked over its nuclear program.
The construction comes five years after then-President Donald Trump unilaterally pulled America out of the nuclear deal. Since then, Iran has expanded uranium enrichment well beyond the agreement's limits. Experts believe that this is only a short step from reaching the 90 percent enrichment threshold for weapons-grade uranium.
Uranium enrichment is the main element in the production of a nuclear bomb. Israeli experts believe Iran will need up to two years to develop the means to deliver and detonate the warhead.
Speaking at the same conference, Israel's military leader, Deputy Gen. Gen. Herzi Halevi said Israel is closely monitoring Iran's nuclear program and reiterated that the military is ready to take action.
"There are possible negative developments on the horizon that could trigger action," he said. "We have capabilities. Others have opportunities, and this is a very significant and important question."
Copyright © 2023 The Washington Times, LLC.