Behind all the glitz and glamor of Dubai, the city is a desert land. The desert is where Arab tribes used to live. Although the population in the desert is dwindling, the Emiratis of Dubai have not completely abandoned their Bedouin culture and traditions. This can be seen through a desert safari tour in Dubai. Dubai desert safari is your chance to visit the desert and enjoy the beauty of the place and learn about the Bedouin culture. Moreover, a desert safari is also packed with fun and adventurous activities that will keep you engaged and entertained. In this post, let's take a look at some of the most fun things to do on a Dubai desert safari for family and friends.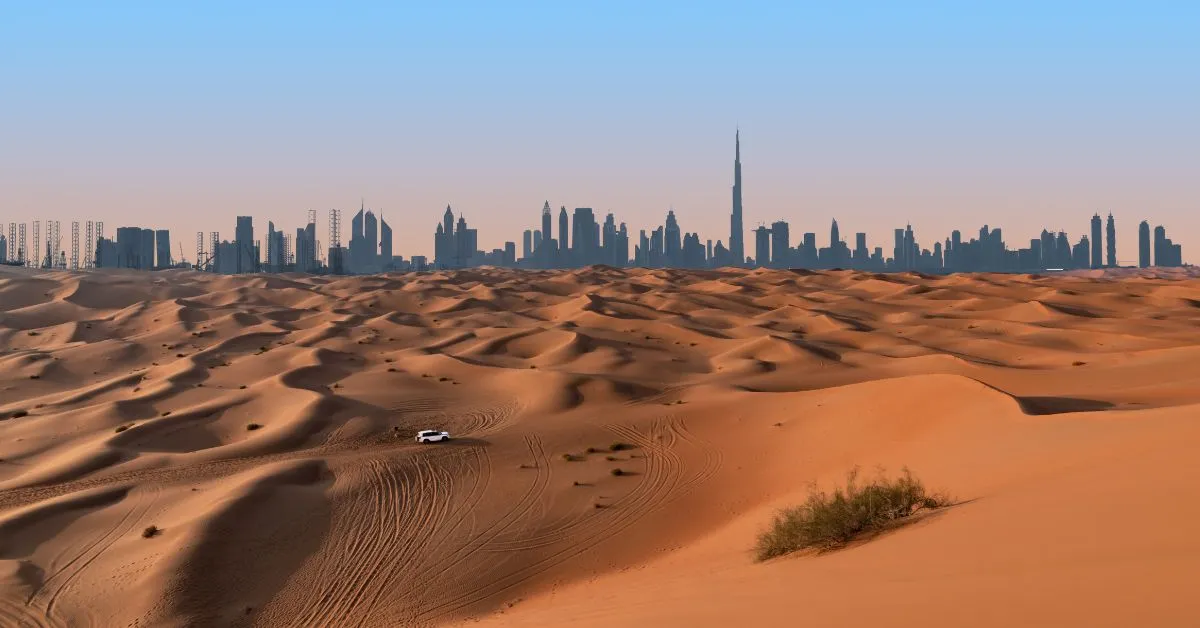 Adventure
One of the highlights of a desert safari is the adventure activities it offers. From simple fun to heart-pounding activities, a desert safari is full of things to kick start your desert safari tour.
Dune Bashing:
One of the most sought after desert safari activities, dune bashing is like a roller coaster ride. The dune bashing session takes place in a 4×4 vehicle where a professional driver skilfully drives the vehicle over the high and low dunes of the desert. It is exhilarating, but at the same time completely safe, because the dune cars are equipped with safety equipment. A dune bashing session usually lasts 30 minutes and the up and down motion of the machine will keep you on the edge of your seat.
camel riding
A camel is such an integral part of the desert that a desert safari cannot be complete without riding one. When you get on a camel, you will feel what it feels like to travel on a camel in the desert. Most of the morning and evening desert safaris in Dubai offer camel rides that last only a few minutes. However, if you want to ride a camel for a longer time, then it is better to opt for a desert camel safari where you can ride a camel for 30-40 minutes.
Sandboarding
While camel riding in the desert is exciting, you can make it a little more adventurous by trying sandboarding. Sandboarding is like snowboarding, but on sand. You plant your feet in the sand and try to slide over the dunes. While anyone can try sandblasting, it can take a little practice to get it right. Many desert safaris have a guide who will instruct you on how to sandblast in the desert. Listen carefully to their advice and you'll have a better chance of making it a success.
Quad Biking
If you love dune driving and want to experience dune driving, you will love riding a quad bike. A quad bike is an ATV (all-terrain vehicle) that will allow you to ride over the winding dunes of the desert. Instructions and safety measures will be provided at the wilderness camp. Likewise, buggy rides are also available for those interested in wilderness camping.
Balloon riding
A hot air balloon ride is not part of a typical desert safari. You have to book it separately and it is usually included with the morning Desert Safari Dubai. The hot air balloon ride starts early in the morning, even before sunrise. As you float above the desert, you can enjoy the glorious sunrise and also the beautiful desert scenery. Moreover, if you are lucky, you will also witness the flora and fauna of the desert during the hot air balloon ride.
Entertainment
Dubai desert safari is action packed with many adventure activities. But that's not all. Several entertainment activities await you at the Bedouin-style desert camp.
Sunrise and sunset
Both sunrise and sunset in the desert are glorious. While the sunrise is part of the morning Dubai desert safari, you can watch the sunset during the evening desert safari. If you want to witness both, then you should opt for a night desert safari. The sun coloring the entire desert in an orange hue is what you can witness at sunrise. Likewise, a beautiful sunset in the desert imbues the place with a golden hue, making it ideal for clicking some gorgeous photos.
fun activity
After doing the adventure activities (even if you don't want to do them), you can go to a desert camp where a variety of fun activities await you. You can click on pictures wearing traditional Arabic clothing (kandura for men and abaya for women). You can also get henna tattooed on your arms or hands. Another fun thing to do here is click your wrist while holding the falcon. Those who wish can also try shisha smoking in the desert camp.
Dance performances
As the sun goes down and the desert camp glows with artificial lights, you're in for some amazing dance performances. Here you will see some stunning belly dancer moves. The fabulous dance performance by the Tanura dancer as she spins countless times will not leave you in awe. Some desert safari tours also include an incredible fire show in their itinerary.
barbecue dinner
If you are preparing for an evening desert safari, you can enjoy a delicious barbecue dinner. The desert safari dinner includes a three-course appetizer, main course and dessert. The menu consists of both Emirati and international dishes. Most desert safari tours include dining options that cater to people of all age groups, including children. Moreover, you will also find vegetarian and non-vegetarian options during the desert safari dinner. If you are planning a morning desert safari, you can be treated to a delicious Emirati breakfast along with Arabic tea and coffee.
Final thoughts
So you see, Dubai desert safari is an amazing combination of adventure, fun and good food. Whether you choose a morning, evening or overnight desert safari, you are sure to have a great time in the deserts of Dubai.