An Australian man arrested for an alleged drunken rampage in Indonesia has avoided jail by agreeing to a plea deal with a fisherman who was attacked.
Bodhi Mani Risby-Jones, 23, attended a reconciliation meeting with the fisherman injured in the April incident and agreed to pay him restitution, the ABC reported on Friday.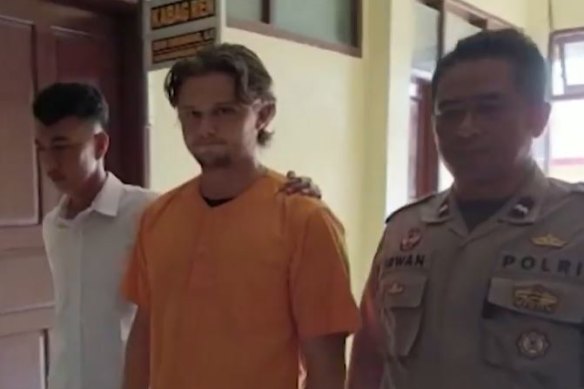 A Queensland surfer faced up to five years in prison after being accused of leaving his hotel room naked on the island of Simeulu off the coast of Sumatra.
He has reportedly chased and beaten people on the streets of the island, which is located in the deeply Muslim and conservative Aceh province.
The fisherman required dozens of stitches in his leg, causing local outrage.
Risby-Jones told ABC television on Friday that it had taken a long time to find a peaceful solution, but it was good to finally get there.
"Staying in an Indonesian cell for a month is difficult both physically and mentally [well-being] … but all things considered, I think I'm in good health," he said, handcuffed and surrounded by police.
At the meeting, he apologized to the fisherman and his wife. Local authorities in Aceh said the agreed sum was 250 million rupiah ($25,000), ABC reported.
Risby-Jones is expected to remain in custody until authorities sign a deal that would allow him to return home to Australia next month.
PHC