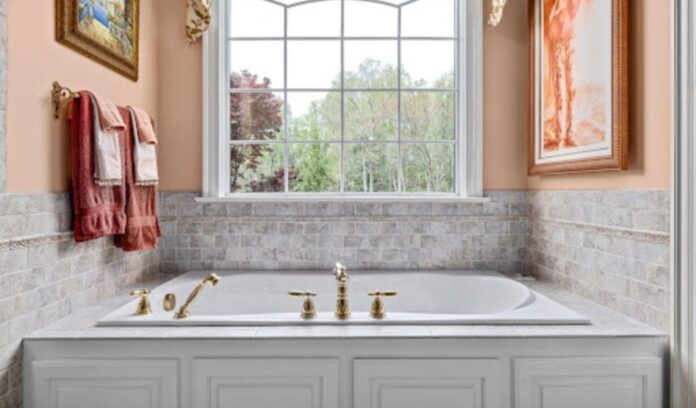 Coverage options for bathrooms may include coat, paint, tile, wallpaper, etc.; Thus, choosing a suitable bathroom cover requires consideration of various factors that you should analyze first.
Although tiles are still the most popular material for the bathroom, many new products have been introduced in recent years to expand the choices available in this area. This guide will provide you with information on the various materials that can be used bathroom lining.
Tiles are an excellent choice for wet environments and continue to be the most suitable material for covering the bathroom today. They are durable and waterproof, and even with periodic cleaning, they keep the bathroom in sanitary condition. Today there is a huge selection of tiles, each of which has a unique combination of color and size. DIY bathroom tiling projects are a simple way to turn your interior design visions into reality.
One of the coverings you can choose is a tadelakt wall, which is one of the more natural-looking options. It is built using powdered marble, water and lime. The material comes in a variety of colors, each of which is both eye-catching and an ideal complement to a specific piece of bathroom hardware. It will give the appearance of having a hammam in your bathroom.
PVC siding is quite versatile and comes in a wide variety of different designs to choose from. It has a glossy and wood look and is a very affordable solution to replace more expensive materials as it can replicate most of those materials.
Even if some easy-to-apply coatings are comparable to tadelakt, traditional still requires knowledge of specialized techniques. Therefore, it is strongly recommended to use the services of an expert for this task.
Using waxed concrete in your bathroom cladding creates a luxurious and modern atmosphere. Be aware, however, that the only way this material will have a long life is with flawless application. If this does not happen, the lining will not be waterproof and will not be rustproof. You should get help from a qualified professional for such work.
Walls parallel to the shower, tub or sink can be painted. If you choose this option, you should use a high quality weatherproof paint. However, it is possible to get paint at a reasonable price. One of the main advantages of paint is that it can be quickly installed on the wall and immediately add freshness and vitality to your bathroom.
Moreover, the maintenance is very simple, as you just need to clean it regularly. If you change your mind about the style, you can easily change the color of the walls.
You may be surprised to learn that wallpaper can be used in a room that receives a lot of moisture, but specialized solutions are now available for just such an application. It's a simple and quick method to create an authentic atmosphere. The most important drawback is that it can be quite difficult to put into practice.
You have to be patient and meticulous, or you have to let a professional handle the situation. The photo gives the feeling of being in the tropics thanks to the wallpaper and wooden furniture.
Conclusion
Now you have a better understanding of the benefits of the different materials that are suitable for use in bathroom linings. So you can get the most out of your bathroom covering right now.