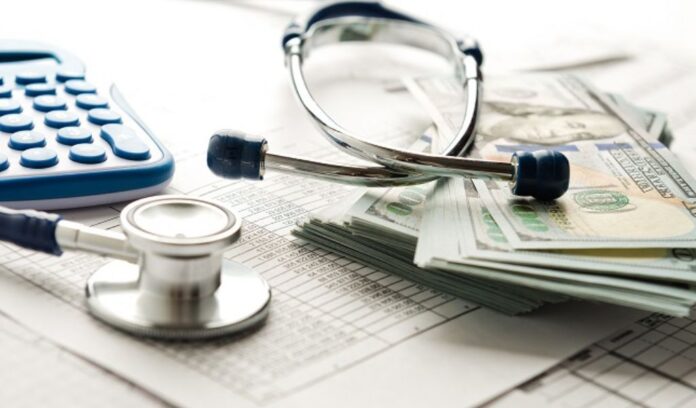 The cost of medical expenses can be overwhelming, especially when insurance coverage is limited. Medical loans are a way to get the necessary funds to cover medical expenses, but they can be expensive. They should only be considered as a last resort after exploring other options. A complex medical billing system can make it difficult to determine the cost of treatment, resulting in a significant financial burden. Comparing medical loan lenders is very important because it can help you find the best deal with low interest rates and fees.
In this article, we will discuss various factors that you should consider in order to make an informed decision when financing your medical bills.
What are medical loans and when should you consider them?
Medical loans are a type of unsecured personal loan that can be obtained from banks, credit unions, or online lenders. These loans can be used to pay for medical expenses such as emergency room visits, plastic surgery, LASIK surgery, IVF or gender confirmation surgery. Typically, medical loans are fixed-rate loans that are repaid over a period of one to seven years.
Unsecured loans mean they don't require collateral, but this also means they have higher interest rates and lower loan limits than secured loans. Medical loans can be an option to consider when seeking major medical treatment that insurance coverage does not fully cover or when insurance coverage is not available.
How can you choose the best medical loan for your needs?
First, check your credit score to understand your creditworthiness by matching you with lenders serving borrowers in a similar financial situation.

Next, research potential providers and use their pre-qualification process to see what terms you can get if you qualify.

When comparing medical loans, be sure to compare APRs and not just interest rates, as the APR includes both the interest rate and any fees charged by the lender.

Don't take the first offer you get, even from a medical provider. Instead, compare several different providers to find the best deal.
Compare medical loan lenders smartly. 5 important factors to consider
Loans for medical expenses It can be overwhelming, but comparing lenders based on these five important factors can help you make a smart decision.
1. Analysis of Covered Medical Treatments
Eligibility procedures are extremely important as medical loans from some lenders are exclusively for specific medical treatments available through their partner healthcare providers. You should check with your medical provider to find out if they have partnered with the lender in question.
2. APR and various fees involved
Some lenders may charge origination fees that range from 1% to 10% of the loan amount, often factored into the APR to cover loan processing costs. Some lenders may impose late fees and prepayment penalties, while others may not.
3. Credit eligibility
It is important to understand each lender's specific criteria for loan approval. Some lenders may only lend to applicants with a favorable credit rating, while others may require you to have a cosigner to qualify for the loan. Some lenders may require that you use a health care provider in their network, which may require your doctor to be enrolled in the lender's network before your loan application can be processed.
4. Terms of payment
Amortization terms determine how long the loan will be repaid and can affect your monthly payments and total interest paid over the life of the loan. Choosing a lender that offers flexible repayment terms is important to ensure your monthly payments fit your budget.
5. Balance promotional offers with reality
Some lenders offer interest-free promotional periods, but interest charges will apply if you don't pay off the balance within the specified period. Some lenders also offer credit history guarantees and interest rate-beating programs, but consider whether you can afford to pay off the loan before any promotional offers expire.
Conclusion
Medical emergencies can happen to anyone at any time, and the cost of treatment can be prohibitive. If you're faced with unexpected medical bills, finding the funds to cover the costs can be difficult. Remember to take your time, research potential lenders and compare offers before accepting any loan. With careful consideration and planning, you can manage your medical expenses and reduce the financial burden of healthcare.