Guide to the top beaches South Tenerife has to offer, including amazing sandy beaches and Costa Adeje beaches
There are 212 miles of shoreline in Tenerife, giving rise to long sandy beaches that are unmissable.
The best beaches in South Tenerife are known for their calm waters and endless opportunities for relaxation.
This is compared with the wild oceans of the North and the diver's paradise in the East.
With all these beautiful beaches in South Tenerife has come a bustling and complex tourism industry, where each beach tries to capture your attention to get you to visit.
This guide helps you cut through the noise, showing you the best beaches in Tenerife South. Read on to find out which South Tenerife beaches are for you.
Thanks to affiliate links, I pay my bills. If you make a purchase through them, I may receive a small commission at no cost to you. As an Amazon Associate I earn from qualifying purchases. All opinions are always mine. Merci!
Useful Travel Information About Tenerife
⚘ Avoid tourist traps and get the "Tenerife Like a Local" itinerary for less than 10€. – Get it here

✈ Book cheap flights to Tenerife with Skyscanner

✔ Book tours in Tenerife with GetYourGuide

➳ Find the best hotels in Tenerife with Trivago

➳ Enjoy gorgeous holiday rentals in Tenerife with VRBO

❖ Rent a car with the best discounts at DiscoverCars

☘ Get the best discounted outdoor gear (outlet) at REI.com

✎ Never leave without travel insurance. I get mine at HeyMondo. It is easy to set up, cheap, and reliable.

$ Withdraw money without hidden fees and avoid exchange rates with Wise (you'll get a free card on top!)
Overview: 5 Best Beaches in South Tenerife
El Medano Beach
Fañabé Beach
Playa de las Teresitas
Playa de la Tejita
Los Guios
1. Fañabé Beach
Fañabé Beach is one of three Costa Adeje beaches that are unmissable on the island, and easily one of the best beaches in Tenerife.
To many, this is the best beach Tenerife South has because of its huge range of facilities and its 1-kilometer length, meaning you will always have space.
It is so much more than just a sandy place to relax in front of the ocean, though Fañabé is also famous for this.
This beach has all the best things to do in Tenerife with kids, including a fantastic crazy golf course.
Kids won't get bored, and they certainly won't get hungry because of the incredible variety of restaurants available on the beach.
Additionally, there are many fun things to do in Costa Adeje and the surrounding area for families, couples, and even solo adventurers.
Book here the best vacation rentals in Costa Adeje
2. Playa del Duque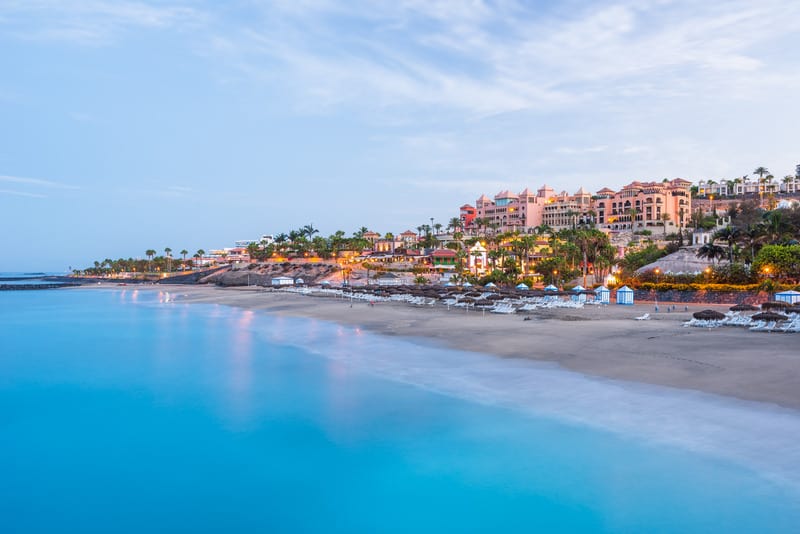 Playa del Durque is famous as a safe and relaxed place to soak in the blue ocean, which is why many of the top hotels in Costa Adeje are located nearby.
This is another of the beaches in Costa Adeje that is sheltered within a bay so that the waves have broken long before they get to the beach.
Furthermore, the beach is covered in smooth golden sand, so staying barefoot is comfortable and convenient.
I can't think of a more pleasant way to enter the clear blue water, and luckily, there are several of the best hotels in Tenerife on the beach located nearby!
3. Los Guios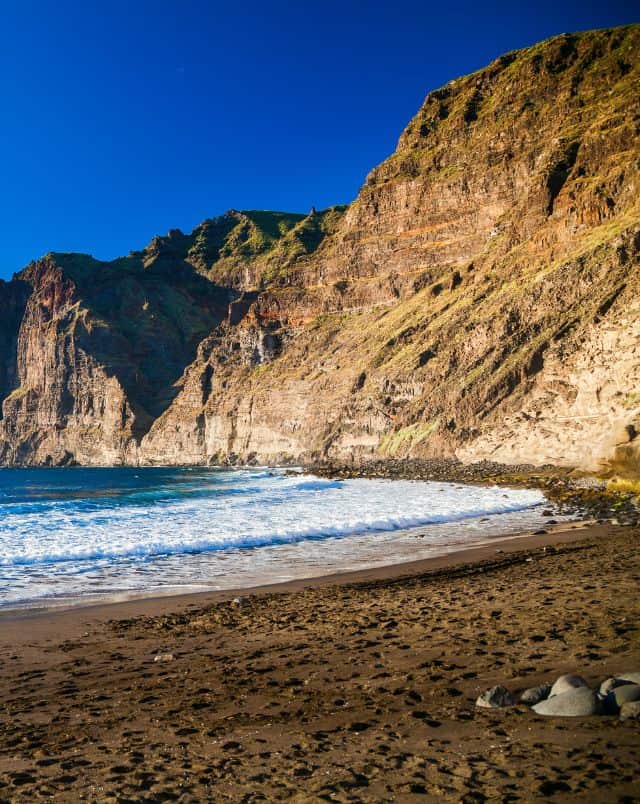 Los Guios has some of the most spectacular scenery that you will find at any of the best beaches in South Tenerife.
It is just 180 meters long but is visited by many people each year because it sits at the foot of the Los Gigantes cliffs.
Sightseeing isn't all that you will get up to in the best beach South Tenerife has to offer. It is also a hotspot for boat trips and scuba diving.
Book here the best vacation rentals in Los Gigantes
4. Las Vistas Beach
There are great beaches in Playa de las Americas, but it can get busy if you are staying within one of the most popular resorts on the island.
Luckily, you can find a setting that is just as exciting without such enormous crowds if you visit Las Vistas Beach, which is located on the border between Playa de Las Americas and Los Cristianos resorts.
Despite not being formally located in either resort, there are still lots of great amenities. This includes changing rooms, as well as snack bars, restaurants, and even a McDonalds.
You will find that the sea is gentle, making for perfect swimming for all ages and skill levels.
However, the waves get bigger when a ship goes by, which is a unique difficulty amongst the best beaches in South Tenerife.
You'll also find Playa de las Americas beach nearby, which is another popular South Tenerife beach.
5. El Medano Beach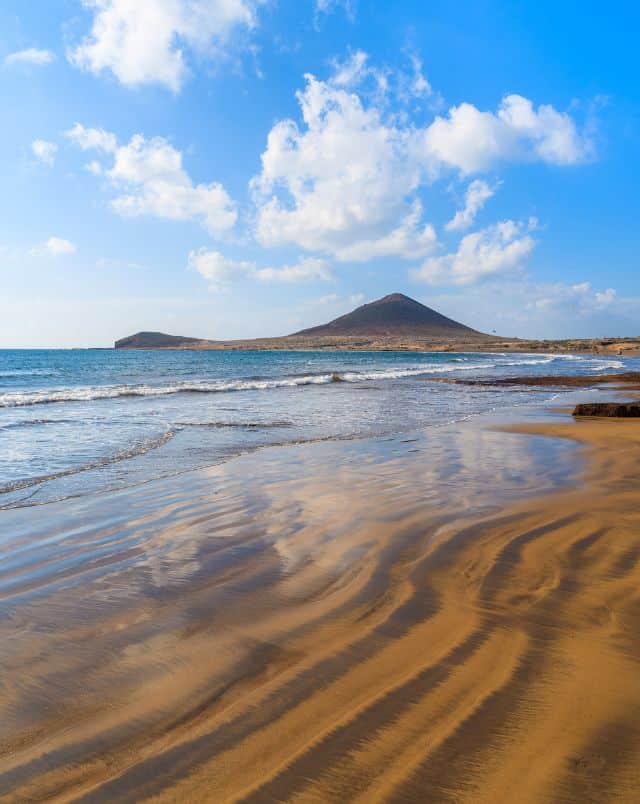 El Medano Beach is the best beach South Tenerife can offer if you ask a local.
It has medium waves, which can give you entertaining swimming, and has become popular amongst kitesurfers and windsurfers.
These attractions bring many locals on trips into El Medano town, which buzzes in the evening after everyone has spent a long day at the beach.
El Medano not only has one of the most unique beaches in South Tenerife, but a visit to the village is one of the top things to do in South Tenerife as a whole.
Book here a dolphin tour in Tenerife
6. Playa de la Tejita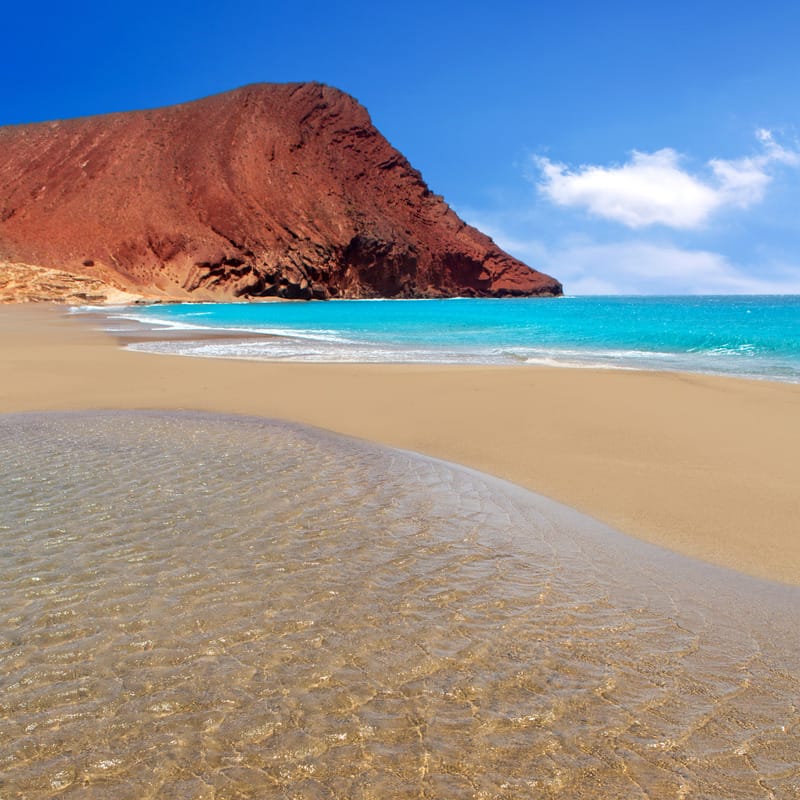 The best beaches in South Tenerife I have mentioned so far in this article have been resort focussed, which brings convenience, but also big crowds.
Luckily not all the beaches in South Tenerife are busy. Playa de la Tejita is the best beach South Tenerife can offer if you love a wilder experience.
The crowds are smaller, and there are just a few sunbeds to enjoy.
The sea is a little rougher but still manageable for experienced swimmers, and you can hike up onto the cliffs to enjoy an incredible sunset.
Those looking for fun things to do in Tenerife on a beautiful sunny day should head straight to Playa de la Tejita!
7. Playa de los Abriguitos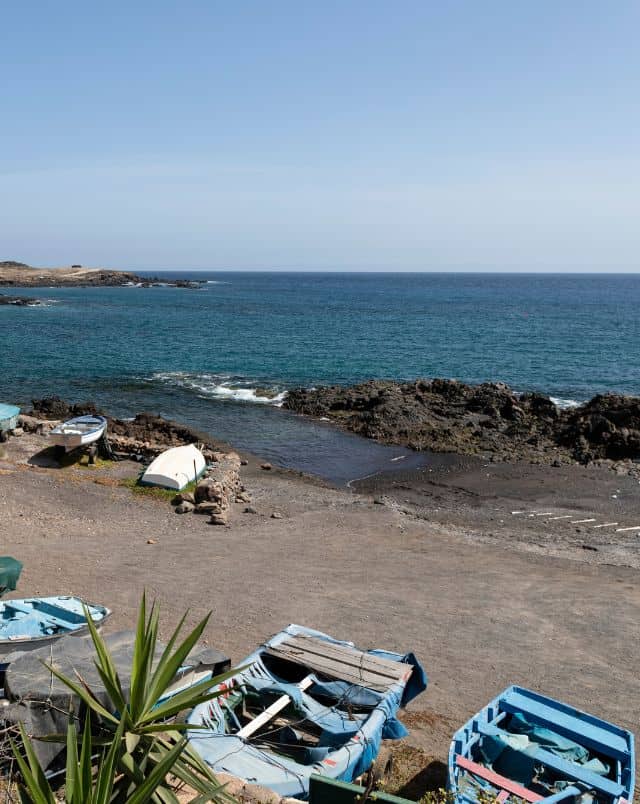 This beach begins to hook around onto the North of the island, but it still has the calm waters and dark sand you can expect from the best beaches in South Tenerife.
This beach has one of the most unforgettable outdoor activities in Tenerife: it is infamous for snorkeling!
You can find sea meadows with turtles just a few meters out to sea, as well as many other unique sea creatures and plants.
A little further out, you can find reefs packed with fish and octopuses. This is a great location to try scuba diving, and an incredible dive school is nearby.
Book here the best activities in Tenerife
8. Playa de Los Cristianos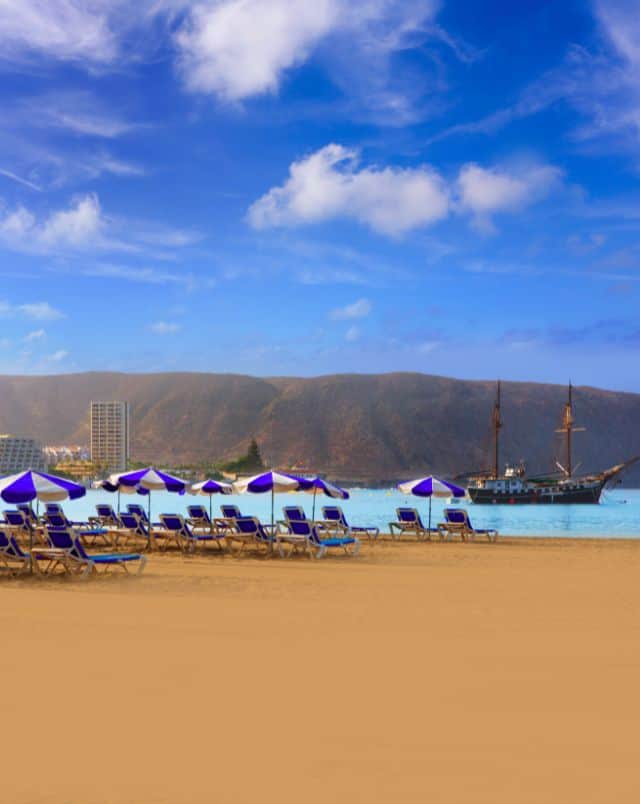 We are returning to the resorts with this addition to my best beaches in the South Tenerife list.
This beach is reminiscent of a British seaside resort with a charming promenade full of fantastic restaurants, guesthouses, and hotels. It is popular because of how safe it is.
The clear waters are calm, and lifeguards cover the entire beach all season. This is why families see Playa de Los Cristianos as one of the best beaches Tenerife South has.
9. Playa Abama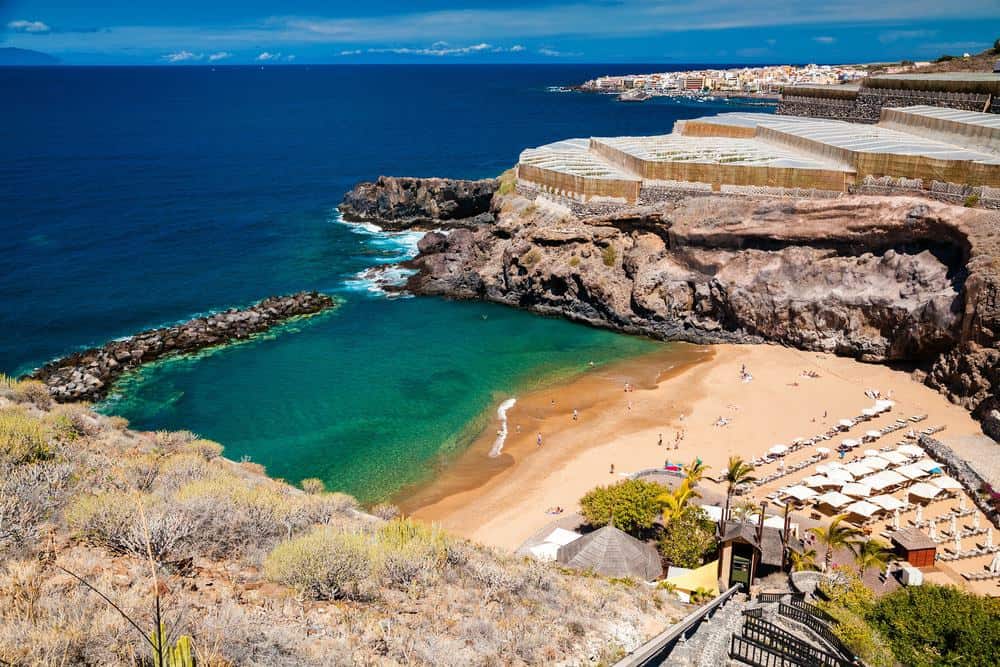 Playa Abama is another of the best beaches in South Tenerife for swimmers who enjoy calm waters and a safe atmosphere.
However, you won't be battling for space like some resort beaches. Set in stunning and quiet countryside, this beach sits under spectacular cliffs.
It is also a great place to start a coastal adventure. There are accessible walking routes to some of the other unmissable beaches South Tenerife has to offer, such as Playa San Juan.
Book here the best vacation rentals in Tenerife
10. Playa Torviscas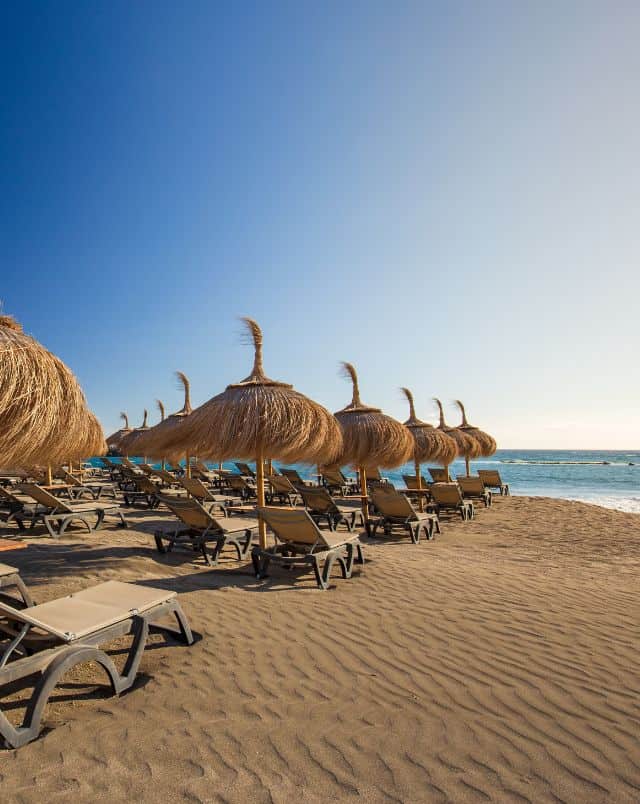 Amongst the best beaches South Tenerife has available there is something for everyone. But if you want a premium experience, go to Playa Torviscas.
Located in an upmarket part of Costa Adeje, this beach is a great place to relax under palm beach umbrellas and look out into the brilliant blue sea.
After your relaxation, you can enjoy excellent service at upmarket shops and restaurants in the area.
11. Playa Puerto Colon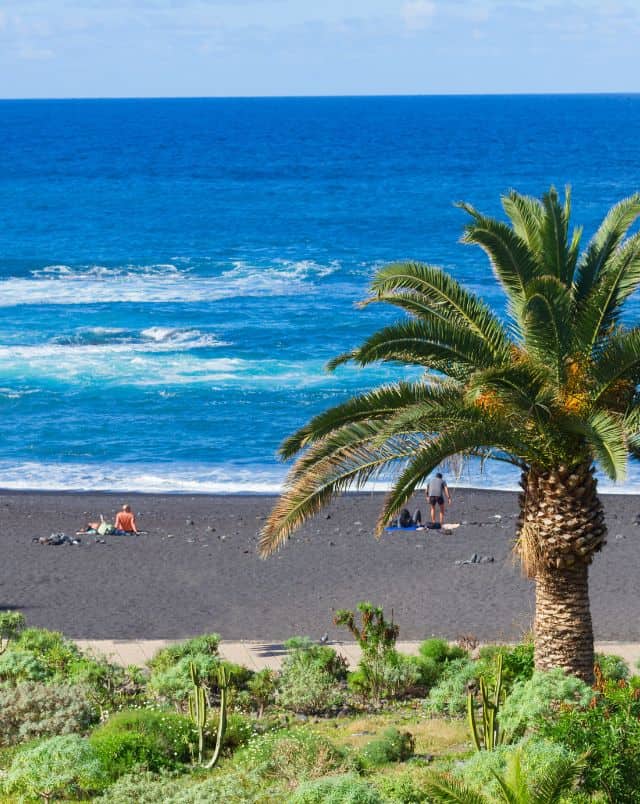 All Tenerife South beaches are great for kids, but they will love Playa Puerto Colon the most.
They will be safe in the calm waters and will keep laughing for hours, playing on the inflatables that sit a short swim out to sea.
You can keep an eye on them, all while enjoying a cocktail from the excellent beach bar.
Book here the best watersports in Tenerife South
12. Playa de las Teresitas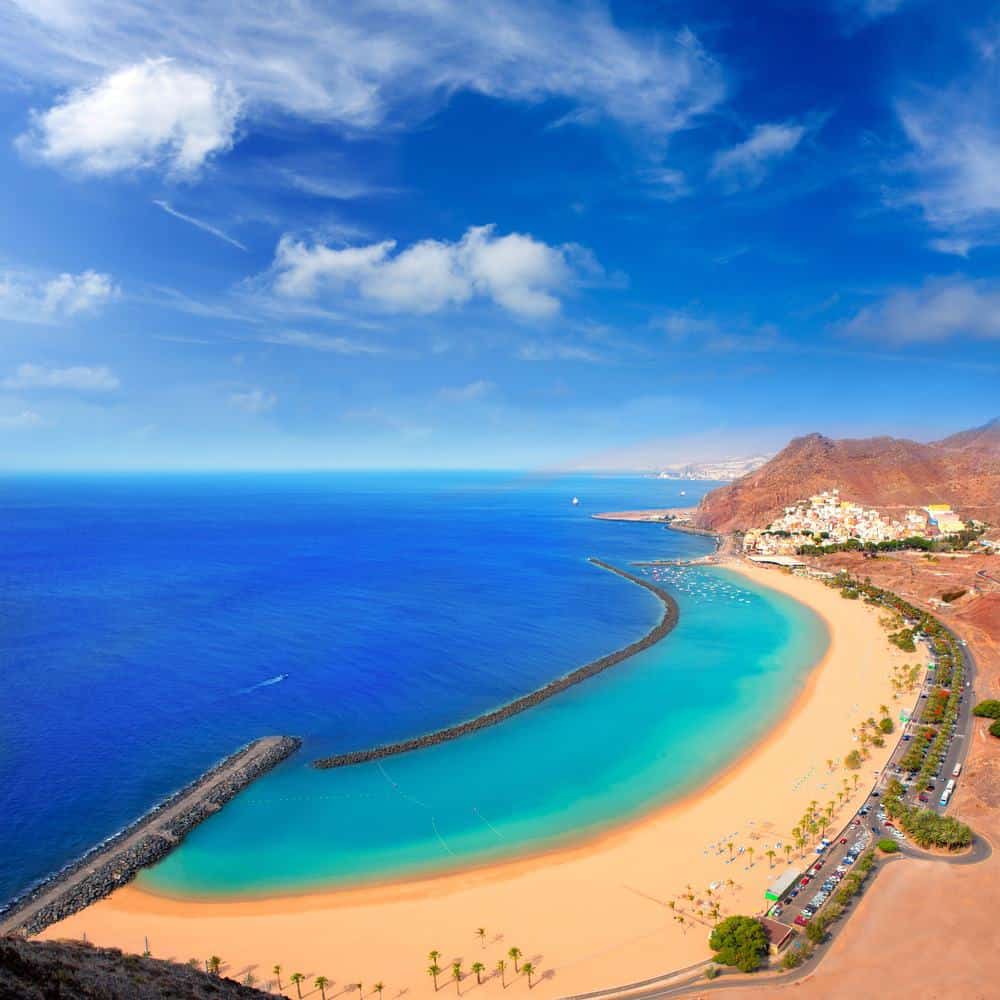 Sandy beaches in Tenerife South are infamous for their dark volcanic sand.
However, the island does have some white and golden sandy beaches and Playa de las Teresitas is one of the best examples.
It has a unique color because the beach is man-made, and the sand was imported from Africa.
This is one of the busiest sandy beaches Tenerife South has, so bear in mind the car park will likely get full if you visit in the summer.
---
The best beaches in Tenerife are undeniably located in the south of the island. They are sandy with calm waters and plenty of amenities.
Moreover, the water is warm enough to swim all year round, so you can still visit them for a Christmas in Tenerife.
Plan your trip properly to make sure you see all of South Tenerife's best beaches.
---
Short FAQs About the Best Beaches in South Tenerife
What is the nicest beach in Tenerife South?
The nicest beach will be down to personal choice, but a few of my personal favorites are Playa de la Tejita, Los Guios, and El Medano beach.
Are there any white sand beaches in Tenerife?
There are a few white sand beaches in Tenerife, including Playa Fañabé, Playa de Las Teresitas, and Playa de Torviscas.
Are there any yellow sand beaches in Tenerife?
You'll find many golden sand beaches in Tenerife, including El Medano Beach, Playa de las Vistas, and Playa de los Cristianos.
---
Before You Go: Top Tips for your Trip
You'll snap tons of photos and I love to take my GoPro in order to shoot even in extreme situations.
Make sure to wear comfortable walking shoes and hiking sandals when traveling to warm countries. Consider trying some of these eco-friendly vegan hiking boots.
Sunscreen is key! I always take with me my eco-friendly sunscreen by Thinksport.
I always carry a light rain jacket, just in case. Pack smart with these organic cotton clothing companies.
Be environmentally friendly and get one of these awesome backpacks made from recycled materials.
Get in the mindset with these amazing wilderness survival books.
Travel insurance is essential! If you haven't already obtained travel insurance for your trip, travel is protected against all odds with HeyMondo.
---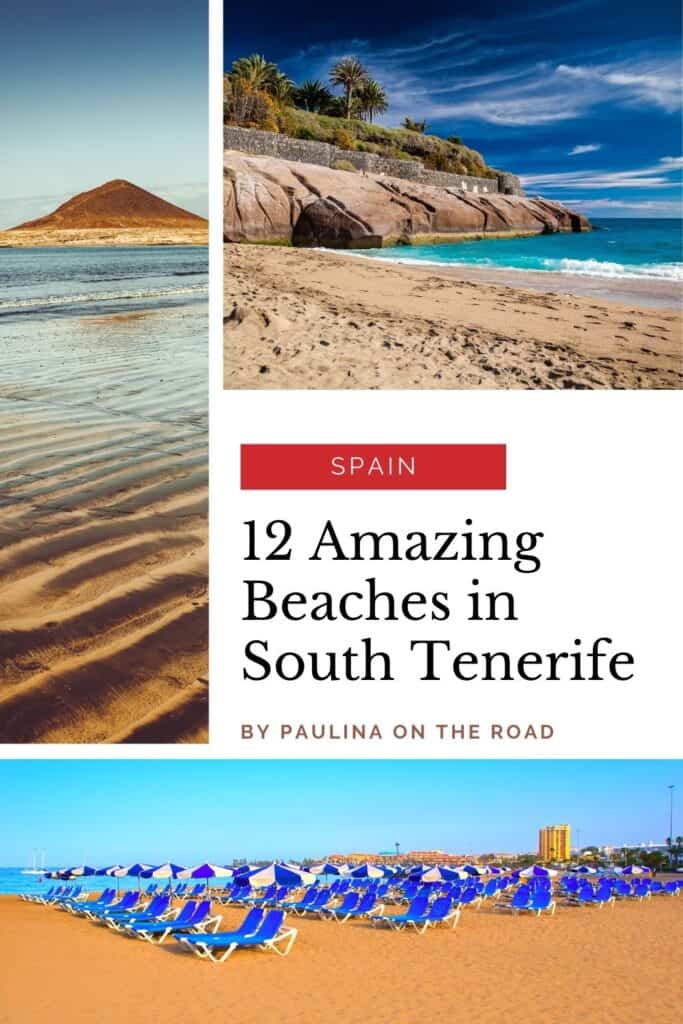 ---
Source link